When considering how to boost your property's value, a spruce-up of your home is the first thing that usually springs to mind.
While a revamp of your interiors could be a key selling point, you shouldn't forget about the potential value of your outdoor space. A garden redesign may just be that one change that increases your property's value.
If you're planning an outdoor makeover, the most important things to consider are cost, size and potential buyers.
Tip: Do your research and check out Zoopla and Rightmove to see what houses in your area are selling for – and whether the properties with landscaped gardens are going for more.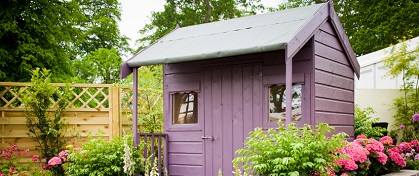 Make the right impact
Impressions last, and ultimately when you're selling your home the first and last thing a buyer is going to see is the outdoor space. Having a simple and tidy entrance to your home is not only eye-catching, but also homely.
So giving your front garden a facelift can catch the attention of potential homebuyers. You can try simply adding some bright and cheerful hanging baskets or be more ambitious, for example, by creating a stepping stone pathway to your door.
Simple changes can make a big difference. Trim the hedges, mow your lawn or plant colourful flowers and herbs to breathe new life into your garden. And the best thing is, none of these steps cost a fortune.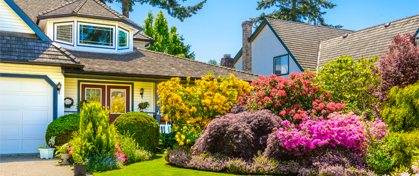 First impressions count
You may be surprised how much better your garden looks after a good tidy up. If you have bits and pieces lying around, it may be a good time to throw out the likes of your old rusty bicycle, broken plant pots and the odd pet toy. This can give you a good idea of how much space you have to work with.
Now it's time to make your outdoor space more appealing. Pull up those uninvited weeds and cut back any overgrown bushes - the space will instantly look more appealing.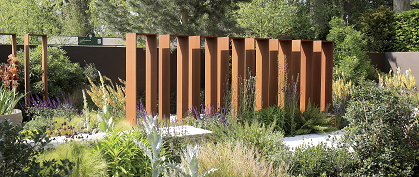 A whole new landscape
Of course, weeding and planting a few flowers is very different to actually landscaping your garden. This is something you may need to ask a professional to do for you, which can make it quite expensive.
A landscaped garden can certainly make a difference and impress buyers. Landscaping makes the best use of your garden and takes into account the type of soil you have and how much sunlight it gets. And once it's done, it can be fairly easy to maintain, saving you – and any new owners – money in the future.
However, there are other things that can have a greater impact on buyers and add more value. So unless you're going to get some personal enjoyment from your new garden, or it's in such a poor state you'll need the help of a professional to make it look halfway decent, you may want to make your garden makeover plans a little less ambitious.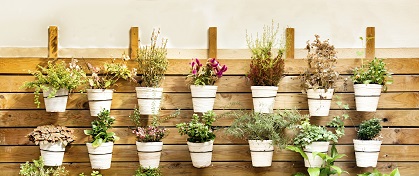 Less is more
When redesigning your outdoor space, less is more. Lush flowerbeds and a beautifully-trimmed lawn can certainly be appealing, but remember to keep it simple. Although an impressive water feature can create a tranquil space, it's unlikely to be a valuable selling point. And a high maintenance garden can sometimes put buyers off.
If you are selling then remember to keep your potential buyer in mind when revamping your garden. If your target market consists of professionals with a busy lifestyle or large family, they may have less time to spend maintaining a garden that requires a lot of attention.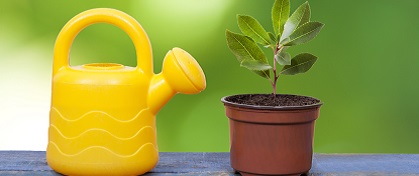 Add value to your lifestyle
As we said, rejuvenating your outdoor space can not only impress future buyers but can also impact on your quality of living right now.
So if you're thinking of sprucing up your outdoor space, whether by adding more greenery or a cosy outdoor seating area for a spur-of-the-moment family barbeque, make sure it's something eye-catching but manageable. A decluttered and tidy garden with personality and character may be just as valuable as a professionally-landscaped outdoor space.
Check back in regularly with our blog for more home improvement ideas.
Disclaimer: All information and links are correct at the time of publishing.