Find a personal loan from £1,000 to £15,000
Why choose us?
Apply with confidence - see your eligibility instantly
Getting a quote is FREE & won't impact your credit score
Apply online in as little as 3 minutes
We estimate you will pay per month
Representative rate APR (Variable)
Please note this calculator is a guide only. The actual rate offered will be based on individual circumstances.
Why choose us?
Apply with confidence - see your eligibility instantly
Getting a quote is FREE & won't impact your credit score
Apply online in as little as 3 minutes
Coronavirus
(COVID-19) update
Due to the recent coronavirus (COVID-19) outbreak, some lenders have temporarily paused offering loans through Ocean Finance to the market. We'll be able to match you to loans still available, but there may be fewer options than normal.
How to apply for a personal loan
Tell us how much you want to borrow and for how long
We'll check your eligibility to find you the best loan without affecting your credit score
If you see a loan you like, you can complete your application online directly with the lender
If your application is approved you could have the cash the same day
Use loan calculator
Intelligent Lending Ltd is a credit broker working with a panel of lenders to find you a loan. The APR you are offered will depend on your individual circumstances. Rates between 2.8% APR and 99.9% APR. Repayment terms between 1 and 5 years.
What is a personal loan?
A personal loan is a one-off cash payment, paid into your personal bank account. Then, it's down to you to repay the loan (plus interest) with fixed monthly repayments, which you'd agree with the lender at the start.
When it comes to loans, there's no such thing as a one-size-fits-all approach. The cost of your repayments will depend on the amount you borrow and how long for, and your circumstances.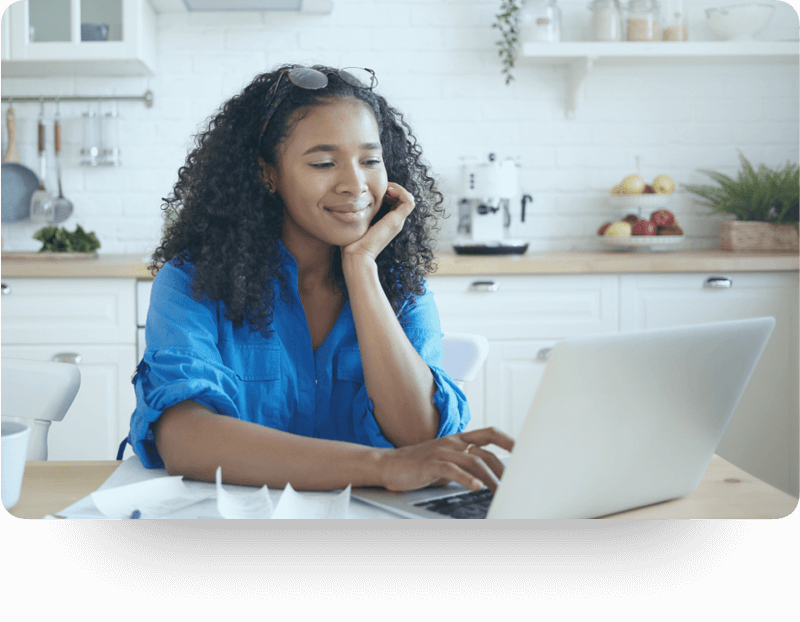 What is an unsecured loan?
An 'unsecured loan' is the same as a personal loan for whatever purpose. This means the loan isn't secured against anything you own, like your house or car. The alternative is a secured loan, where the money you borrow is secured, usually against your property.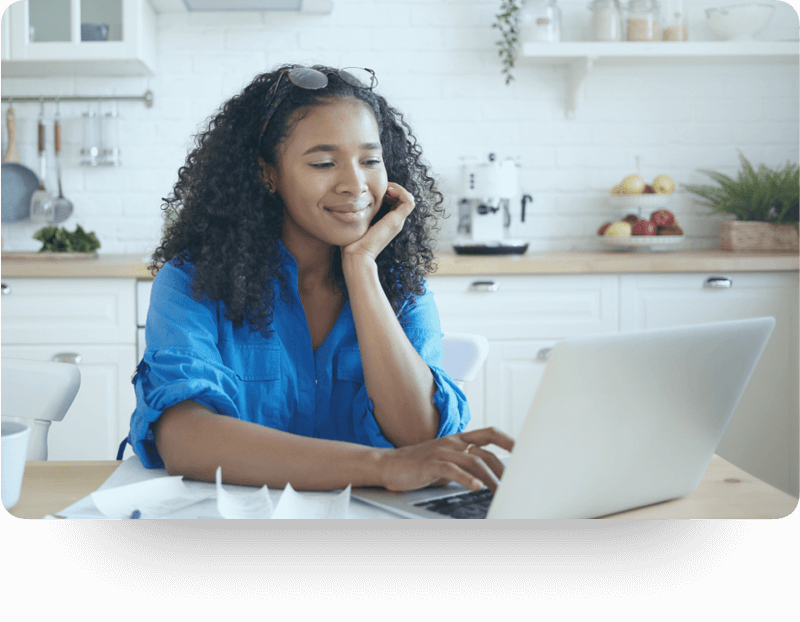 What should I consider when looking for a personal loan?
Personal loan advantages:
You can receive your cash upfront
You can often borrow more than compared to credit card
Can be used for almost anything
Fixed monthly payments can make budgeting easy
Interest rates are usually fixed
You can decide the length of your loan, although the maximum term is 5 years
You can overpay to become debt-free sooner, however it might be worth checking with the lender to see if there are any charges involved
You can use a personal loan to boost your credit rating by making your monthly payments on time each month
'You can receive your cash upfront'
Personal loan considerations:
Interest rates can be higher than other types of credit. Unlike a secured loan, a personal loan isn't secured against anything you own, such as your home, so the lender needs to balance out the risk of lending without collateral.
Some personal loans have variable interest rates, meaning the rates can go up or down.
Interest rates tend to reduce with the more you borrow, so you might be tempted to take out a bigger loan than you need
The lender will need to see your outgoings to assess whether or not the amount you're borrowing is comfortably repayable
Late or missed payments can harm your credit rating, so it's best to make sure you can make your loan repayments on time each month
You may want to consider other borrowing options first, like an overdraft or borrowing from a family member
Use loan calculator
'You can receive your cash upfront'
Other types of loan we offer
What can I use a personal loan for?
You can use a personal loan for pretty much anything you like. Some common uses include:
There are some things you can't use your personal loan for such as gambling, or frivolous and excessive spending.
Taking out a loan is a big commitment and one that should only be considered if you genuinely need to borrow the money.
What's the interest rate on a personal loan?
The interest rate you receive is usually based on your credit report and personal information. Loan rates are different depending on the lender, as each one will look at how well you've managed your money in the past to decide how much you can borrow, for how long and at what interest rate.
Why have I been rejected?
If you've been rejected for a personal loan, it's more than likely because of your credit score or history. Some common causes include:
Missed or late payments in the past
Already having a lot of debt against your name
Multiple applications in a short space of time
A thin or non-existent credit history
CCJs, bankruptcy or insolvency etc
How can I get a personal loan with bad credit or no credit history?
First things first, don't start making repeated applications, as this will only harm your credit rating further.
To improve your chances of being accepted you should:
1. Work on improving your credit report by:
Always paying your current debts on time and in full
Reducing any current debts
Making sure you're on the electoral roll
Separating your finances from anyone who has a bad credit history.
2. Only applying with lenders who specialise in less-than-perfect credit histories - just like us. You can check your eligibility to see whether you will be approved before you apply.
What is a guarantor loan?
Guarantor personal loans may be another option for people with a bad credit history. This is where a family member or friend agrees to back make your repayments if you are unable to. This will reduce the risk for the lender and increases your chances of being approved.
How will taking out a personal loan affect my credit score?
As with any type of credit, a personal loan can either help or hinder your credit score.
If you take out a personal loan and stick to making your repayments on time each month, over time it can improve your credit report, show you're a responsible borrower and can give you access to better rates or deals in the future.
However, if you do not keep up with your repayments or pay on time, it can have the opposite effect. Missed or late payments can leave a negative mark on your credit history, making it harder to get credit again in the future.
It's a good idea to set up a standing order or Direct Debit for your repayments, to make sure they're paid on time each month.
What happens if I don't pay back a personal loan?
If you do find yourself struggling to meet your repayments or able to pay on time, here are your options:
1. Short-term fix: if you're struggling to make your payments on time or are unable to pay, get in touch with your lender straight away, let them know your situation, and see if they can do anything to support you - like giving you extra time to pay.
2. Long-term fix: if you think your circumstances are going to last longer than anticipated, still contact your lender to see if they can help, as well as asking for independent support from organisations like:
Late or missed payments on a personal loan can harm your credit score.