Send a reminder close to my renewal date
Success! Your reminder is set
Car Insurance
Compare cheap car insurance quotes from over 100 UK providers and you could save over £290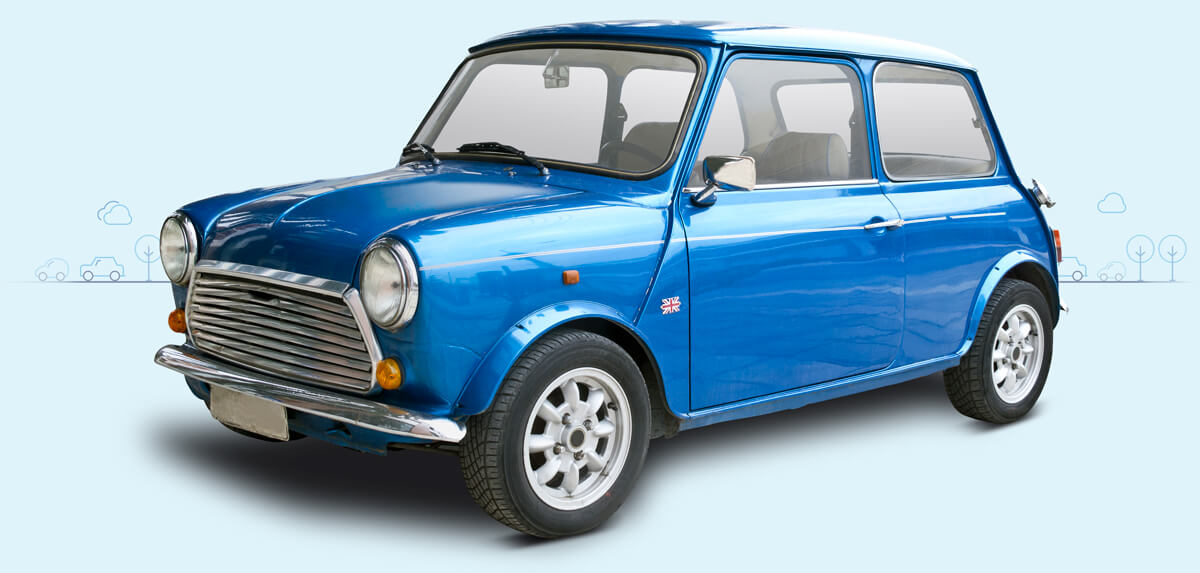 Save over £290
on your car insurance premium
Compare over 100 UK car insurance companies
Quick and easy online comparison tool
Compare over 100 trusted insurance providers to get you the best rate




Compare cheap car insurance quotes online
We're delighted to have teamed up with Quotezone to bring you competitive car insurance quotes, without the hassle. You can sit back and relax while they compare over 100 top UK car insurance companies for you – with cheap quotes from the likes of RAC, Hastings Direct and More Than. Then, simply pick the one that's right for you!
Whether you're a young driver or in your latter years; looking for car insurance for your hatchback or sports model, Quotezone can help you find affordable policies online. It's no wonder they have an ever-growing list of satisfied customers and countless 5-star reviews.




What information do I need to get cheap car insurance quotes?
Your personal details
Just basic things like your name, number, occupation and driving licence details
Details about the car
The car's number plate if you have it, plus any modifications and safety features
Your driving history
This includes any claims or motoring convictions you've had in the last five years
Additional drivers
The chance to add any additional drivers who will be using the car
Cover information
This includes the type of coverage, your start date and your annual mileage
No claims bonus
You'll add details of your No Claims Bonus, which could lower your premium
What type of car insurance should I get?

Third party
This is the minimum legal requirement and only covers you against the injury of others and damage to other people's property or vehicle.

Third party, fire and theft
As well as the protection listed above, this type of cover also pays out in the event your car is stolen or involved in a fire.

Comprehensive
It's the full package – covering you against all of the above, plus damage to your own car even if you're at fault. It can also include courtesy cars and other benefits.
Car insurance features and benefits
The online car insurance quotes found by Quotezone can include the below features as standard or at an additional cost.
Windscreen cover
Whether its a chipped windscreen or full replacement, you could be covered
Courtesy car
Never be without a vehicle even when yours is getting repaired at a garage
Breakdown cover
Keep your wheels turning and experience worry-free driving on UK roads
Legal assistance
Get help recovering uninsured losses from legal and medical professionals
Personal accident
Receive compensation when you need it most with personal accident cover
How do I apply for a car insurance quote online?
Applying for a car insurance quote online is really simple – just enter your registration plate at the top and click 'Get quotes'. This will take you to our online form where we'll ask you for more details about yourself, your driving history, the car you're insuring and the coverage you require. Don't worry, if you don't know the registration plate or you haven't bought the car yet – you can still get an online car insurance quotation.
Once you've submitted the form, Quotezone will then search over 100 leading UK car insurance companies to find you an affordable deal. When you find one you like, press 'next' and follow the steps online.
How can I get cheaper car insurance?
How car insurance companies calculate your premium can be affected by many things – and it can be a bit of a mystery. But here are some great tips that could help you score cheaper UK car insurance:
1) Carefully pick your car. All vehicles are placed into a car insurance group ranging from 1 (cheapest) to 50 (most expensive), so buying one at the lower end will ensure cheaper insurance.
2) Improve your car's security features. Insurance is calculated based on risk – therefore, improving your vehicle's security or even just parking on a driveway will make an insurer feel more at ease.
3) Increase your voluntary excess. You could see your car insurance quote change if you increase your voluntary excess, as the insurer will have less to pay out if you did damage your vehicle.
4) Use your No Claims Bonus. A long No Claims Bonus is probably the best way to cut the cost of your car insurance, as it's evidence you're a safe driver.
5) Pay annually, not monthly. If you can afford to always pay for your car insurance upfront as paying monthly could add another 20% onto the overall cost.
6) Keep the miles to a minimum. Quite simply, the less miles you do, the less likely you are to make a claim, so lenders take this into account when deciding the cost. Don't go over your stated mileage though, as this could invalidate your car insurance.
What is telematics or black box insurance?
A telematics box (or black box) is a small device which is fitted to your car and monitors your driving. It records things like speed, mileage, time of travel, braking and corning – and it sends this information back to your insurance provider.
If you prove to be driving sensibly, you'll be rewarded by your UK insurance provider – often with cheaper premiums. However, if you drive recklessly, your provider could also up the price! That's why this type of car insurance is also sometimes referred to as 'pay-as-you-drive' or 'pay-how-you-drive'.
Black box insurance can be taken out by anyone but it is especially useful to new or young drivers, or those with driving convictions, and it can slash the cost of your insurance if you drive carefully.
Can I pay for my car insurance monthly?
Yes, most policies give you the option to pay for your car insurance monthly. However, just be aware of the pros and cons for doing so.
Paying monthly can be useful if you can't afford the one-off upfront cost… this could be especially true if you're a new or first-time driver with a high premium. But the downside is that you could end up paying more over the course of the year as the insurance provider will charge you interest on your premium.
*51% of consumers could save £290.68 on their Car Insurance. The saving was calculated by comparing the cheapest price found with the average of the next three cheapest prices quoted by insurance providers on Seopa Ltd's insurance comparison website. This is based on representative cost savings from data. The savings you could achieve are dependent on your individual circumstances and how you selected your current insurance supplier.
The insurance comparison system is provided and owned by Seopa Ltd, who are authorised and regulated by the Financial Conduct Authority (FCA), FCA Number 313860.
Ocean and Ocean Finance are trading styles of Intelligent Lending Limited. We're a broker - not a lender. Registered Office: Think Park, Mosley Road, Trafford Park, Manchester M17 1FQ. Company Registration No 4291279. Registered in England and Wales. Authorised and regulated by the Financial Conduct Authority in respect of consumer-credit, regulated mortgage and insurance mediation activities. FCA registration number 310069. register.fca.org.uk
When is your car insurance due for renewal?