Sunglasses; check. Sun cream; check. Camera; check. When you're packing for your holiday it's vital you remember the essentials – but did you know your credit card could be one?
Flexible friend
Your credit card can be a great travel buddy. It provides you with a convenient way to pay for activities, meals and souvenirs while you're on your travels, but perhaps the biggest advantage it offers is security.
If you're unfortunate enough have your wallet or purse stolen while you're on holiday with all your foreign currency inside, there's not a lot you can do to rectify the situation. You can report the crime to the police, but you'll find it's difficult to reclaim the cash – and the same is true if you misplace it.
But if you have a credit card, it's a different story. Contact your credit card provider as soon as you realise your card is missing and they will be able to cancel it so that no one else is able to spend with it. And if someone has stolen it and a transaction has been made, you may be able to get a refund.
Let your lender know
If you're planning to jet off on holiday, it's a good idea to let your credit card provider know. If they notice transactions taking place in an overseas destination, they may conclude that you've fallen victim to a fraud and mark this spending as 'abnormal', which could mean no more souvenir shopping. Give them a heads-up before you go, and your lender will know to expect transactions to pop up at your holiday destination.
You should also check what the fees will be for using your credit card abroad. You may find there's an admin fee for using your credit card to pay for items directly, just as there usually is for withdrawing cash on it. And if you do use your credit card to take out cash, be aware that this fee may be higher than you're used to.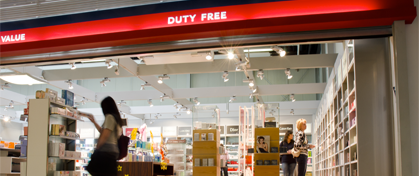 Prepaid cards
An alternative to your credit card when you're travelling abroad is a prepaid card. This is a card that you 'load' with cash, which you can then spend, in most cases, anywhere you can use a debit or credit card. Unlike a credit card, that lets you 'borrow' the money you need for your spending and then pay it back, a prepaid card only lets you spend the money you've loaded on to it. Once that's gone, you'll have to top up.
The benefit of taking a prepaid card on holiday with you is that you are usually charged less to use it than you would with a credit card. When you use your credit card to spend money abroad, there's often an admin charge on top of the exchange rate, whether you're paying for items directly with your credit card or using it to withdraw cash. This charge is less with a prepaid card – and sometimes there's no charge at all.
Booking your trip
As well as being a useful item, to take on holiday, your credit card also has advantages to offer when you book your trip. Perhaps the main one is Section 75, which you can learn more about here.
That just leaves us to say have a great holiday and we hope the sun shines for you!
Disclaimer: All information and links are correct at the time of publishing.