Are you guilty of using the same password for every one of your online accounts?
Well if you are, you're certainly not alone, as it's an easy trap to fall into – after all, many of us are signed up to a multitude of websites, so it's pretty impractical to have to remember a different password for each.
However, using the same password for every account could be putting you at risk of fraud.
A gateway key to your finances
As many of us now do all our banking online, it's likely you'll have a password to access your online banking account. If you use the same password for other things – such as your credit card, savings account, eBay, PayPal or for shopping online and logging into apps or social media accounts, you could be opening yourself up to online fraud.
It's common to input your name, address and date of birth when signing up to an online service, but often fraudsters can use this information, alongside a password, to access your current account. So if your password's easy to guess, all your accounts are in danger.
According to electronic payment and fraud company ACI Worldwide, those who use the same passwords for online services and their banking are at a much higher risk of being the victim of fraud. If a fraudster should happen to get one of your passwords, they'll have access to all of your accounts, and from there they will be able to build up a more complete picture of you – such as your name, date of birth and address.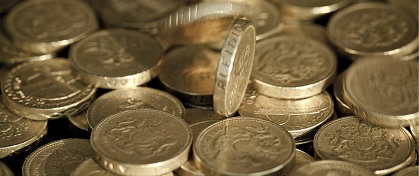 Fuelling a spike in current account fraud
Research by credit reference agency Experian found that the number of fraudsters using sophisticated methods to obtain people's personal data online has doubled on last year. This is based on a rise in criminals trying to unlock current accounts by combining your personal details.
Experian suggest that fraudsters view online current accounts as especially lucrative targets, as it's possible to max out overdrafts, make cash transfers and use the details to take out other forms of credit – like loans or credit cards.
However, this isn't the only way fraudsters are attempting to gain access to your personal details. Phishing, where emails are sent out by a criminal pretending to be from a legitimate firm, such as utilities providers or government departments, have become increasingly common. In many cases these emails are rather obvious, as they may contain spelling mistakes or use vague openings such as 'Dear Sir' or 'Dear account holder'. But they are becoming more elaborate and difficult to spot. To stay safe, it's important to remember that most firms will not contact you out of the blue via email to ask for your personal details. If you're unsure, call the company involved first to check whether the email is legitimate.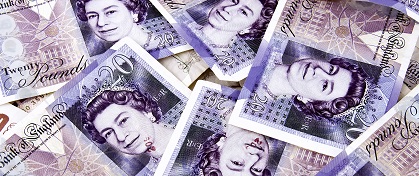 Go 'smish'
A relatively new trick used by fraudsters you should be aware of is "smishing", and in some cases it has led to thousands of pounds being taken from current accounts. This is done by intercepting messages between customers and their bank. Research released by fraud prevention service Cifas identified that the number of victims of smishing rose by 37% in the past year.
Here, the fraudster will ask a person to dial a number and then record the details needed to steal the victim's identity. They will usually do this after they already have some basic information, such as your date of birth and name.
If you do get a call from somebody claiming to be your bank, never call them back on the number they give you. If possible, try and call back on a different phone and dial the main customer services number that you usually use.
Disclaimer: All information and links are correct at the time of publishing.