Did you know the average house price in the UK now over £200K?
That means many people need either a very generous mortgage provider, a very large deposit or a partner to help them buy a home and get on the property ladder.
And if you would like to live in some of the most desirable places in the country, you might need all three!
A new report by eMoov has highlighted the most expensive and most affordable places to live in the UK, with house prices comparable to salary in the area.
Copeland is the affordability winner. Here the average wage is £37,000 a year and the average house price is £114,000. With a house price to wage ratio of 3 to 1, Copeland is the most affordable place to live.
Where is Copeland? The Lake District! Meaning you may be able to bag yourself a bargain in a place of outstanding natural beauty.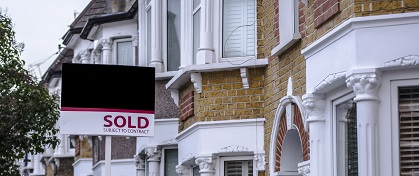 Top 10 most affordable areas (based on house price to wage ratio)

1) Copeland
2) Blaenau Gwent
3) Burnley
4) North Lanarkshire
5) County Durham
6) East Ayrshire
7) Pendle
8) Merthyr Tydfil
9) Neath Port Talbot
10) Stoke-on-Trent
Half of these places are actually in the countryside. They span England, Scotland and Wales and if you're prepared to relocate, you may be able to afford your dream place in the country!
At the other end of the scale, Londoners have the biggest mountain to climb to get on to the property ladder, even though they have the highest wages! Overall, house prices in London can be as high as 14 times' the average salary.
Top 10 most expensive areas (house price to wage ratio)

1) Kensington and Chelsea
2) City of Westminster
3) St Albans
4) Richmond upon Thames
5) Hammersmith and Fulham
6) South Bucks
7) Camden
8) Chiltern
9) Wandsworth
10) Harrow
Unsurprisingly, Kensington and Chelsea tops the list with an average property price of £1.2 million. The price of property in the borough is now 46 times' the average wage (£26,500) and the nation's biggest wage to property ratio by some distance.

The most unaffordable region outside of London (but notably still in commuter territory) and third place overall is St Albans in Hertfordshire, where the average wage is £19,000 and the average property price is £523,000. The house price to wage ratio here is 28, meaning you'll need to save for a while to afford a property in the area.
If you're considering buying a property, remember that the location can affect the cost. If you have found an area you love but that's also popular, look at the surrounding areas. You may find you can afford a bigger property just down the road.
Disclaimer: All information and links are correct at the time of publishing.