You're set to buy a home, but is there an ideal time of year during which to do this?
Well, the simple answer is that the best time to buy a property is when you feel ready to do so. If you've saved up your deposit, checked your eligibility for a mortgage and you're ready to take your first step on the property ladder, there's no reason to wait for a specific time of year in order to start house hunting.
But having said that, there are certain times of year that are traditionally less popular with homebuyers. With less buyers on the market, you could wield more power if you decide to make an offer at this time – and you may even bag yourself a bargain.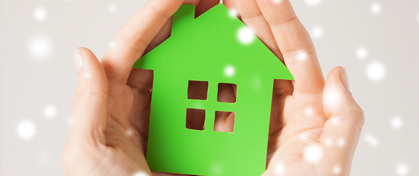 All I want for Christmas is… a new house
Christmas is a pretty big date in the diary for many of us, and even if you don't celebrate it you might be glad for the break from work and the chance to spend time at home with your family. According to the Telegraph, it's for this reason that December to January is traditionally a quiet time for the UK housing market.
It's not just Christmas but the cold weather too that could put people off starting their house search at this time of year. And the weather is something to consider – after all, if extensive work like replacing the roof is required to the property you have your eye on before you move in, this might be more difficult when the days are shorter and it's cold and wet.
However, if you're willing to scale back on your Christmas plans and brave the cold, there are a few advantages to house hunting in mid-winter.
Get taken seriously
The thing about looking for a new home so close before or after Christmas is that you'll be taken seriously. After all, who would choose to move during the festive season if they weren't serious about it? And this attitude can be very attractive to sellers.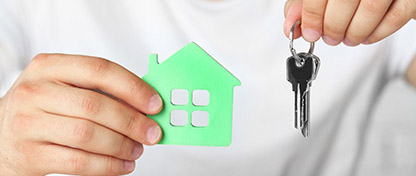 Less competition
This is an obvious advantage, but if you start looking for a new home at a time when the market is quiet, there will be less competition. This could mean that yours is the only offer a seller has received in a few months. Because of this, you should…
Avoid bidding wars
We've talked before on the blog about gazumping, and it really is one of the major pitfalls of buying in England and Wales. Your offer may be accepted but there's nothing to stop another buyer putting in a higher offer – or the seller from accepting it.
Even if your offer isn't accepted right away, an oversupply of buyers could mean that you end up in a bidding war for a property and end up offering more than you originally hoped. But if you're buying at a time of year when buyers are thin on the ground, you could avoid all this.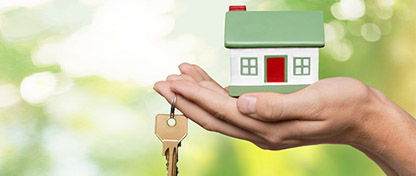 Get a good deal
This is far from guaranteed, but if the vendor of the property you're interested in has received only your offer and they're keen to sell, there's a good chance they will accept it. So you could offer less than you would have otherwise, and the vendor may still accept it – and you'll have got yourself a bargain.
You should still be realistic with your offer though – if you offer significantly less than the asking price the vendor might turn you down and feel insulted, leading them to turn down any future offer you make.
As we mentioned at the start of this article, when you decide to buy a home ultimately depends on your own circumstances. There's no guarantee that the area you're looking for a house in will be quiet during the Christmas period, or that you'll be able to save money on the sale.
So if now is the right time for you to start looking for a new home, don't feel you have to wait. And remember, we have plenty of advice about mortgages and buying a home here on the blog.
Disclaimer: All information and links are correct at the time of publishing.