If you're thinking of remortgaging, it pays to plan ahead in order to get the best deal and save yourself money.
With interest rates still at a record low, now could be a good time to start thinking about fixing with a new deal – although check that leaving your current mortgage doesn't incur charges that cancel out any savings you may make.
Usually, homeowners remortgage to find a better deal that will save them money. However, it's also possible to remortgage and put some of the funds towards a specific life event or paying off debts. So, is there an ideal time to remortgage?
Consider the low interest rates
The Bank of England base rate has been at a record low of 0.5% since March 2009. This means tracker mortgages, which track the base rate, are an attractive option right now. However, when interest rates are so low, the most likely place for them to go is up, which means that fixing now before they do could be an equally good idea.
Ultimately, whether you decide to remortgage to a fixed-rate mortgage or a tracker will depend on your own needs and circumstances. Some of the most competitive mortgage deals on the market are trackers and these could save you money, but a fixed mortgage gives you the security that if interest rates do go up, you won't have to pay more.
Has my home increased in value?
Has your home gone up in value significantly? If it has, you might want to consider remortgaging. This is because the lower your loan-to-value, the more competitive the interest rates you'll have access to on new mortgage deals. That's why it makes sense to remortgage at this point if you're able to as you could be in a position to find a much more competitive deal.
To find out the value of your home, you could arrange for a valuation or look on property websites like Rightmove to see how much other similar houses in your area sold for.

Can I end my current deal early?
Often, lenders will have penalties in place if you want to exit their mortgage deal earlier than stated in the contract. These early repayment charges can be quite costly, and may even cost you more than you would save by switching to a cheaper deal.
However, the only way you can find out whether it's worth cutting ties with your current mortgage provider mid-deal is to get a calculator out and have a go at doing the maths yourself. You'll need a copy of your mortgage contract so you can jot down how much your lender charges for leaving the deal early – if you're struggling, get in touch with your mortgage provider and ask them for advice. Then, work out how much you would save if you were to remortgage to a more competitive deal. If the savings outweigh the penalties for leaving, this might be a move worth considering. If not, it's probably best to wait until your current deal ends before you switch.
If you're unsure about how competitive your current deal is
You might be ready to remortgage if you're currently on an uncompetitive tracker or standard variable rate. If you're unsure, it's worth a quick browse online to see some of the current offers so you can get a general idea – you can go direct to some lenders or use a comparison website. If you have a relatively good credit history and the advertised mortgages offer much better interest rates, remortgaging might be something you want to consider.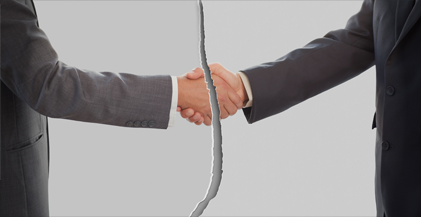 Tighter rules on mortgages
It's really important to remember that if you have struggled with your mortgage repayments so far – or any other credit agreements for that matter – and your credit history has suffered as a result, you may find it difficult to be accepted for a new deal. Tighter mortgage lending rules introduced in the Mortgage Market Review in April 2014 may mean you face more obstacles to getting a mortgage than you would have done if you applied for your current mortgage before that date.
These new changes implemented stricter checks on whether you'd be able to afford the repayments if your circumstances were to change, so you may find that you struggle to get a remortgage under these rules. Reducing your debts and reining in your spending around three to six months before applying is one way of boosting your chances.
Disclaimer: All information and links are correct at the time of publishing.