Have you heard of the government's new Postgraduate Loan? It's set to launch this August, and if you're considering staying in education after your degree finishes, it could be something that interests you.
Read our guide to find out more.
New student loan
Furthering our studies is a dream many of us might share, and it's certainly an option to consider when you graduate from your degree course. However, the cost of studying towards another qualification, teamed with the fact that as a graduate you've just spent a few years earning nothing – or very little – to put towards this cost, may put you off.
That's where the government's new scheme could really help. From 1st August this year, you can apply for a Postgraduate Loan of up to £10,000 to put towards the cost of a full or part-time Master's degree. You can use the money you borrow to pay your fees and also put it towards your living costs.
Am I eligible?
In order to qualify for the loan, you can't already have a Master's degree or other higher qualification under your belt. You also need to live in England (when you're not studying, if you plan to study elsewhere) and be aged under 60.
It doesn't matter what personal income you have or what financial support you receive from your family, as this won't affect your application.
How does it work?
Because this loan hasn't yet launched, the details could still change. At the time of writing, you can apply to borrow up to £10,000 for any taught, research or distance course starting on or after 1st August 2016.
If your application is successful, you will receive the money annually in three instalments.
How do I pay it back?
Because this is a loan, you will need to pay it back. However, your repayments won't start until you're earning over £21,000 a year. This means that you don't need to worry about finding the money for your loan repayments when you start out in your career.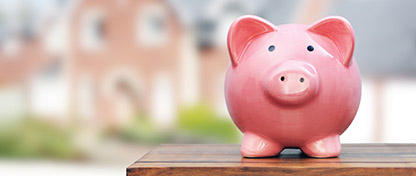 Other options
The new government loan is not the only choice if you're thinking of borrowing to cover the cost of furthering your education. However, because it has specifically been designed for this purpose, it could be the most attractive option.
Another is a graduate loan, which is offered by lenders who specialise in providing finance for university-leavers. These work in the same way as an unsecured loan, in that you borrow a set amount of money and then pay this back in regular monthly instalments at an agreed rate of interest, but the application criteria is different.
When it comes to applying for a traditional unsecured loan, your credit history plays an important part in whether or not you're accepted. Lenders want to know that you can responsibly manage your money and pay back what you've borrowed, but if you're a recent graduate and still in your early 20s you've not had long to prove this in.
Graduate loan providers do not place as much emphasis on this, and instead may weigh up how suitable you are as a borrower using other criteria. A common requirement to take out this type of loan is that you have a current account with the lender, as this can provide the record they need of your money management abilities.
Graduate loans tend to offer less money than you might get from a traditional unsecured loan. However, they may also have a lower rate of interest attached to them than you'll find on the high street.
While a loan may be the best way for you to fund your studies, you will need to be good at money management if you plan to use it to cover your living expenses during this time too. A credit card could be more suitable for this as it means you can be flexible with how much you borrow. Just keep in mind that most credit card providers will want to see a positive credit history, and if you can't provide this you might have to pay more interest than the advertised rate.
Disclaimer: All information and links are correct at the time of publishing.