Although they have different names, solicitors and conveyancers play a similar role when it comes to buying or selling a house.
The main difference between the two is that a conveyancer specialises in property law, while a solicitor is a qualified lawyer and may offer other legal services in addition to conveyancing.
How are they similar?
Both solicitors and conveyancers are there to help you buy or sell a property. They will handle the contracts, conduct local council searches, speak with the Land Registry and your lender and sort out the transfer of the money to pay for the property.
They'll also both be on-hand to offer you legal advice throughout the process. Whichever you go with, you should be able to get in touch with them if you have any questions or you're struggling to understand anything.
Solicitors and conveyancers are on your side, as you're paying them for their time and service. This means the advice you get should be impartial and relevant to your situation.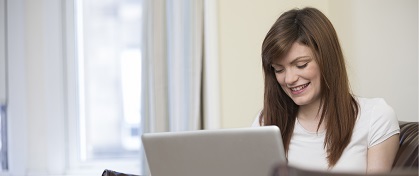 What are the differences?
One of the biggest differences between conveyancers and solicitors is that hiring the former is usually much cheaper than hiring a solicitor. Solicitors are qualified lawyers who offer face-to-face contact, but you can deal with a conveyancer entirely online or over the phone.
When you hire a solicitor, you're paying for that person's time. Their services may feel more personal, as you'll likely deal with them in person. In contrast, hiring a conveyancer is like paying for a service, as you may only speak to them over the phone or by email. There's often no guarantee you'll deal with the same person on a day-to-day basis.
You may never meet with your conveyancer face-to-face, where a solicitor may specifically ask to see you in person. Whether this is good or bad depends on your circumstances and preferences – you might be perfectly happy dealing with everything online or you may want to meet with for the person giving you advice.
In addition to this, a conveyancer specialises in property, but they won't be able to deal with other more complex legal issues. So, if there are any issues that crop up outside of property law, like a dispute over boundaries, you'll may need a solicitor's help as well.
These days, conveyancing practices are often very much online-based, and in many cases you can have 24/7 access to track the progress of your home purchase. In fact, it's possible to complete the entire process without speaking to a single person at your conveyancers!
Make sure they're licenced
Regardless of which one you choose, it's a good idea to look at the references and reviews of the solicitors or conveyancers you're considering to see what other customers have said. Buying or selling a property can be stressful, so it pays to get yourself the right legal help.
It's also wise to ensure your solicitor is a member of the Law Society of England and Wales, or Scotland. For conveyancers, make sure they're a member of the Council for Licenced Conveyancers.
Disclaimer: We make every effort to ensure that content is correct at the time of publication. Please note that information published on this website does not constitute financial advice, and we aren't responsible for the content of any external sites.