Taking that first leap on to the property ladder can sometimes feel unachievable.
Perhaps the main reason for this is the size of deposit you need to secure that all-important mortgage.
But exactly how much do you need to save?
We'll talk you through everything you should know to prepare for taking those first steps towards your dream home.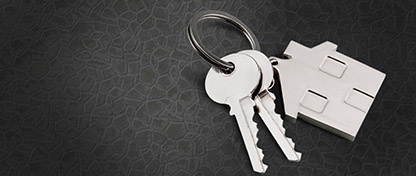 Can I afford to buy?
For first-time buyers, the average deposit needed to get on the property ladder is £33,960. The finding comes from Halifax, which also revealed that the average deposit needed to buy a home in London is £95,693.
The same survey found that the average UK house price currently stands at £200,000. So, with this in mind, is there a drop in the number of young people owning property?
If you're one of many hoping to get the keys to your own place, there are things you can do to help get on your way.
Do I need a big deposit?
Of course, the more money you save for a deposit, the better mortgage deal you should get. But ultimately, the size of deposit you'll need depends on the type of property you want to buy.
According to the last year's Which? National Property Survey, the average deposit for first-time buyers is 17% of the overall house price.
However, they suggest that at least a 5% deposit is needed in order to secure a mortgage.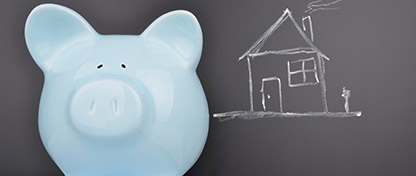 Start saving
Obviously, saving for a deposit isn't something you can do overnight – it will take time. But, there are a few things you can do to kick-start your climb up the property ladder.
First things first – you should work out how much you can save each month to make sure you're putting away all you can.
But be realistic – only put away what you can afford. Don't stop paying other important bills like your utilities, rent or credit card bill to free up cash for your deposit savings.
Fortunately, there are government-run schemes out there that can give your savings pot a boost.
What help is available?
To combat the struggle of securing a mortgage, there are government initiatives that have been designed to help first-time buyers. These include the Help to Buy ISA and the soon to be introduced Lifetime ISA.
Help to Buy ISA
The main bonus of having a Help to Buy ISA is that the government will boost your savings with its own contribution. So, for every £200 you save each month, the government will top it up by £50.
£12,000 is the maximum that you can save in a Help to Buy ISA, with the government contributing no more than £3,000.
Be aware, though, that the government's contribution is released only when the sale of the house has been completed. This means you can't use the bonus for the deposit of the house.
But on the bright side, you could use the bonus to reduce your mortgage payments. Your solicitor can advise you on this.
Plus, if you have a change of heart, you can still access the money at any time; you'll just lose out on the government's contributions.
Lifetime ISA
In the pipeline for next year is the launch of the Lifetime ISA. This type of ISA will let you save up to £4,000 each year. And so long as you use the savings for buying a home or for retirement, you'll receive a 25% bonus on your savings from the government.
If you're struggling to find all the funds for a house deposit, a lifetime ISA may help. Unlike the Help to Buy ISA, the government contribution will go towards your deposit.
If you withdraw the funds for any reason other than buying a home or retiring, you'll lose the government contributions and also be charged 5% of your savings.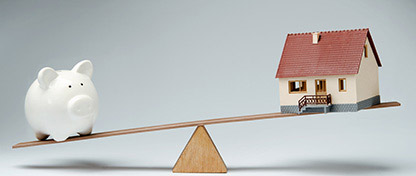 What now?
If you've found your dream home, we have plenty of advice to help the journey go as smoothly and quickly as possible.
Disclaimer: All information and links are correct at the time of publishing.