There's a new kid on the block when it comes to buying and selling houses – the online conditional auction.
Currently, most residential property transactions in England and Wales are sold under private treaty (the agreement for the sale of a property has been negotiated directly between the vendor and purchaser or their agents), however non-conditional auctions have been growing in popularity in recent years, and now online conditional auctions are about to take a slice of the pie.
Non-conditional auctions vs conditional auctions – what's the difference?
The type of auction shown on the TV programme Home Under The Hammer is non-conditional. This means:
- The properties are offered alongside auction legal packs allowing time for prospective buyers to undertake surveys and due diligence ahead of bidding in an open public auction. Bids can be made in person, over the phone or by proxy.
- The winning bidder will be legally bound to purchase the property. They'll have to pay 10% of the purchase price as a deposit before they leave the auction and they'll usually be expected to complete within 28 days.
- Buyers must be cash buyers or have auction finance set up so they can move quickly. Very few buyers who require a traditional mortgage will buy at a non-conditional auction because of the tight timescales.
- The winning bidder is liable for any damage to the property as soon as their bid is successful so they'll need to make sure they've got adequate insurance cover.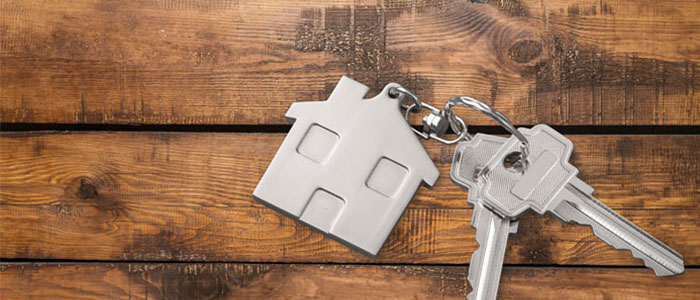 With an online conditional auction:
- The properties are marketed online for 14 days and prospective buyers can download legal packs. After this period, bidding opens for typically 7 days. In order to bid, prospective buyers must first register with the online auction company.
- Potential buyers are bidding for an exclusive option to buy a property. If they win, they have a specific period of time (usually 28 days) in which to exchange contracts and 28 days subsequently to complete.
- The winning bidder has to pay a non-refundable reservation deposit to the auctioneer, who keeps hold of this as a stakeholder until the contracts exchange. If the buyer pulls out then they lose the deposit.
- Online conditional auctions are open to a wider range of buyers, compared to non-conditional auctions. People who require a mortgage can opt for this form of auction because the deadlines aren't as tight.
Our guide to mortgages has lots of important you may find useful, click here to check it out >
If you're interested in buying a repossessed property click here to read our top tips >
Before you buy any property it's important that you weigh up whether you can afford it in the short and long term. If you're taking out a mortgage or a secured loan you could face losing your home if you fall behind on your payments.
Disclaimer: All information and links are correct at the time of publishing.