From April 6th, if you invest money by lending through peer-to-peer loans then you'll be able to get your returns tax free via the new Innovative Finance ISA (IFISA).
And it's coming at just the right time too; as last year the biggest peer-to-peer firms saw a significant rise in lending, taking the total sum lent up to £4.4 billion.
Altogether the number of investors in peer-to-peer schemes grew to 128,000 and the average amount lent per person grew to £34,375. So, it seems that more and more people have decided to get in on this innovative way of lending and borrowing.
We've put together a guide to this area of the finance industry. We'll tell you everything you need to know about peer-to-peer lending, including the pros and cons associated with it and how the government's new ISA will work.
Peer-to-peer lending explained
The best way to describe peer-to-peer (P2P) lending is as a sort of financial match-making system that pairs individuals and businesses looking to borrow money with lenders. The three biggest P2P: firms operating in the UK at the moment are Zopa, Ratesetter and Funding Circle, with the latter focused solely on finding lenders for businesses rather than individuals.
According to the Daily Mail, the reason for the rise in popularity of P2P lending is that borrowers are looking for cheaper ways to borrow and business owners want to see whether there's an alternative to applying to the big banks for a business loan. The introduction of the P2P ISA in a couple of months could make this type of lending even more attractive to investors.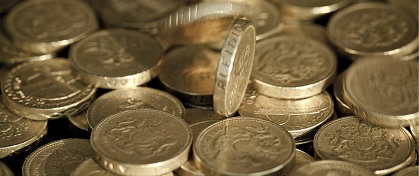 What is an Innovative Finance ISA and how will it impact the P2P industry?
The government's planned introduction of the Innovative Finance ISA in the spring means lenders will be able to earn interest tax-free from any P2P loans they have. So lenders will be allowed to put up to £15,240 in their P2P account through their IFISA and any interest earnt will be tax-free. This will make lending on one of these schemes potentially more lucrative and attractive to prospective investors.
How does it work for borrowers?
That's great news from the lender's point of view, but what about the borrower - how does this type of financial platform work if you're borrowing money?
Well, if you were to borrow through a peer-to-peer website you'd simply be borrowing from a group of individuals, rather than a traditional lender. Just as with a traditional lender, the interest rate you're offered depends on your credit history – it may be more expensive to borrow if you have a poor history of managing money.
The main advantage to this type of borrowing, though, is that the interest rates you pay tend to be (but may not always be) lower than those offered by mainstream lenders. This is largely down to the fact that P2P platforms only operate online; they don't have branches to maintain or as many staff to employ, so their operating costs are less than your average high-street lender. P2P lenders may also offer flexible loan terms and no early repayment charges, which is not always the case with some traditional lenders.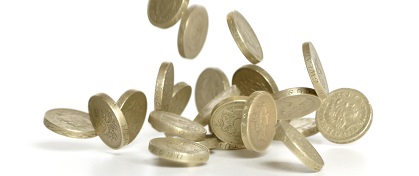 What are the cons?
As with any financial decision, you should think carefully if you're considering a P2P loan. While there are certainly pros to borrowing in this way, there will also be cons you should weigh against them.
If you default on a P2P loan you face charges, just as you would with a traditional lender. This would damage your credit file in exactly the same way, potentially making it more difficult to borrow in the future.
As we pointed out earlier, P2P lenders typically have fewer staff so if you do have difficulties you may find it tricky to get the support you need when you need it. It's really important, therefore, that you're comfortable with that and you choose a peer-to-peer firm that has a great customer service track record.
You can compare peer-to-peer lenders, along with traditional lenders at MoneySuperMarket. Ultimately, you may decide that a more mainstream lenders suits your needs better.
How does it work for lenders?
People thinking of investing may well find that peer-to-peer platforms are a great fit for them, but as with any investment, you need to give it careful consideration before going ahead. Peer-to-peer lending may be less risky than investing on the stock market, but on the other hand your money won't be as safe as if you were to put it in a high interest savings account, as this article from the Guardian points out. No investment is absolutely risk-free and P2P is no different.
The main risk for lenders, of course, is that the borrower won't pay the money back. Any money lent through P2P does not fall under the Financial Service Compensation Scheme either (FSCS). If someone had a substantial amount of savings with a normal bank and the bank then went bust, the FSCS would protect and refund anything up to £75,000. So P2P does pose more of a risk to an investor's money than simply saving it in an account.
Ultimately, the best borrowing decision comes down to your unique needs and circumstances, and no matter how popular P2P lending proves, you may simply prefer the security of a more mainstream lender. As with any major financial decision, make sure you do your research and weigh up the pros and cons equally.
Disclaimer: All information and links are correct at the time of publishing.