When it comes to your mortgage, it's likely to be one of the bigger – if not the biggest – outgoings you have.
Falling behind on repayments can damage to your credit history, and in the worst case scenario, could result in you losing your home. That's where mortgage payment protection insurance (MPPI) could be something worth considering.
Although PPI is in the name, MPPI doesn't quite have the reputation that PPI carries. Where PPI was mis-sold to thousands of people taking out credit, MPPI is a perfectly valid way to insure your mortgage repayments in the event that your circumstances change and you're unable to meet your full repayments.
How does it work?
Similar to other types of insurance, you'll pay a monthly premium that covers your mortgage payments should your circumstances change because of an accident, sickness or unemployment. That's why you may sometimes hear this kind of insurance referred to as Accident Sickness and Unemployment (ASU) cover as well.
In the event that you are made redundant or are unable to work due to having an accident or being seriously ill, your insurance provider will pay you every month – typically for one or two years – so that you can afford to continue repaying your mortgage.
Just how much you'll get each month is likely to be decided when you first take out the policy. Often, the decision as to how much you will receive each month is in your hands, but you can expect to be faced with a maximum claim of between around £1,500 and £3,000 each month. Some insurers, on the other hand, will pay you a specific percentage of your salary – say 75 or 85% – and others may cover both your mortgage payments and then some extra – such as 150% of your mortgage repayments.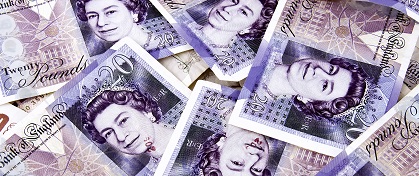 How much will it cost?
The premium you have to pay will depend on a whole host of factors, so it's difficult to put an exact figure on the amount you'll have to pay out each month. But, as a general rule, you can expect to pay anything between £15 and £100 per month.
Factors that influence just how much you'll end up paying each month include:
- How old you are
- Your employment
- How much your mortgage repayments are
Alongside these factors, certain extra features you may opt in for when applying could bump your monthly premium up. For instance, MPPI policies typically have what is called a "waiting period", which is the length of time you have to wait to claim after you are made unable to work. The longer this period is, the cheaper your premium will be.
In addition to this, you could reduce costs if you don't need the full level of cover. You should be able to opt out of whichever cover you don't feel you need – for example if you already have insurance to cover sickness. If you don't need the full protection, you can probably save on the premium.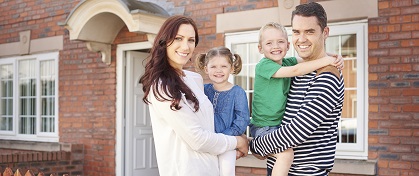 Things to remember
While most insurers will offer a waiting period, you may be able to access what is called a "back-to-day-one" policy. This kind of cover means you won't have to wait for your money after you are made unable to work, but instead you'll get it near-enough straight away. The cash will be released in arrears though, so you'll get the money around a month after your claim is accepted.
Many mortgage lenders offer their own MPPI cover, but you don't have to buy it from them – it is worth shopping around as there are independent providers in the market – or use a comparison site.
A downside worth considering when taking out MPPI is that some insurance providers were found to be unfairly raising premium costs in the past, before the FCA intervened. These days, the FCA says the market hasn't thrown up any issues, but it's worth checking you're getting the best deal. Try and find a deal that's fixed for around five years so you don't end up paying more than you should.
It's important to remember that this isn't the only option you have – there are other alternatives available that could be more suitable to your situation.
Disclaimer: All information and links are correct at the time of publishing.