A money transfer credit card allows you to transfer cash from your credit card directly into your current account.
At the time of writing, there are money transfer cards offering up to 36-40 months interest free, although there is a one-off fee of up to 4% of the amount you move to your current account.
Money transfer cards are different from balance transfer cards, which only allow you to transfer funds to other credit cards – rather than to your current account.
Once you've made your money transfer, the cash will be in your current account so you can spend it as normal. Think of it like taking out a loan – you borrow money on the credit card straight to your current account to spend as you wish, and it has to be repaid in monthly instalments (of at least the minimum repayment). You should aim to clear the balance before any promotional periods end though, as you will have to pay interest on the remaining balance if you don't.
What could I use the cash for?
If you've got an expensive overdraft, you might decide to use a money transfer card to pay it off as to stop interest and charges accruing. However, it's important you don't fall back into your overdraft after you've cleared it as you could struggle to repay this and your credit card balance.
Similarly, if you have any costly payday loans, you could use the money transfer to clear those – again making sure you aren't tempted with another payday loan before you've cleared your credit card balance. You could even use a low interest or interest-free money transfer card to clear other types of loan if they carry a higher interest rate. It's worth checking if there is an early repayment charge on your loan and deciding if the interest you will save outweighs it. It's also worth bearing in mind that if you don't clear the credit card balance by the end of the promotional period, the interest rate it reverts to might be higher than the rate you are paying on the loan at the moment (although by then your balance should be much lower).
You can also use a money transfer to make purchases where cards may not be accepted – for example some builders and other tradesmen don't accept cards but will take cheques or Faster Payment transfers.
Regardless of what you use the money for, it's important that you make at least the minimum credit card payment each month. If you miss a payment (or pay less) then the card provider may remove the promotional discount and you will have to pay interest on the balance. Ideally you should aim to clear the balance by the end of the promotional period.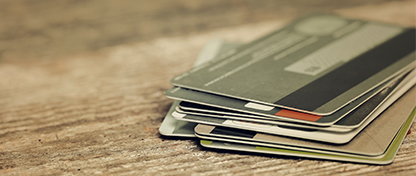 Do I need it?
Although there are some great deals on money transfer cards at the moment, it is important to remember it isn't free money – at the very least you will have to pay the fee and then repay all that you borrow within the promotional period. As with any borrowing, you should think carefully before you go ahead, and ask yourself if it is really necessary. If the answer is yes, then budgeting is key. Try to draw up a plan and stick to it, as not doing so could mean you have difficulty repaying. Remember that you'll have to pay it back at some point, so planning ahead and looking at your income and outgoings to see whether you'd be able to repay is a smart move.
It's also worth bearing in mind that you should have a set amount of time – usually up to 60 days – to make your transfer and pay the initial fee. Not doing so in the time frame offered by your card provider could invalidate your interest-free period and mean you pay a larger fee.
Don't forget to make at least the minimum repayment each month, too. If you don't, you may lose any interest-free period, incur a charge and damage your credit history.
Should pay with a credit card or with a money transfer to my current account?
Ultimately, this depends on what you're going to use the money for. For example, if you're looking to use the money to clear a loan or overdraft, then a credit card isn't suitable. This is because you cannot transfer the funds to your current account.
Know if you're accepted before you apply with Ocean's Credit Card QuickCheck
Get credit - up to £1,500
QuickCheck won't affect your credit rating
Get a response in 60 seconds.
39.9% APR Representative (variable)
Intelligent Lending Ltd (Credit Broker). Capital One is the exclusive lender
Check Now
For purchases over £100, there are advantages to paying with a credit card rather than from your current account – for example purchases made with a credit card benefit from protection under Section 75 of the Consumer Credit Act. This clause protects you should the goods or services you pay for not show up, if they show up faulty or if the retailer goes out of business.
Disclaimer: We make every effort to ensure that content is correct at the time of publication. Please note that information published on this website does not constitute financial advice, and we aren't responsible for the content of any external sites.