When you view a house, you might notice that the tiles in the bathroom are a bit of a botched job, or that the wallpapering is a touch wonky.
These are things you can keep in mind when you're totalling up the little bits of cash you'll have to spend here and there to create your ideal home.
But, it's unlikely you'll be able to tell if the floorboards have rot in them just by looking, or if the roof has serious structural issues. A house survey can uncover these things for you.
Do I need one?
While you don't legally have to get a house survey done, it's important as it gives you an idea as to the kind of state the property is in.
Potential problems that could uncover themselves years down the line might be very costly to repair, and there's no telling when they might appear. The right survey should alert you to any issues the building has so you can be aware of them before you put your offer in.
In some cases, you might find a huge problem that would be expensive to repair, such as an unstable roof. Here, you may decide to walk away from the sale, or you could negotiate on your offer to factor in the cost of this work. This is why getting a house survey is so important, as it can save you dearly in the long run.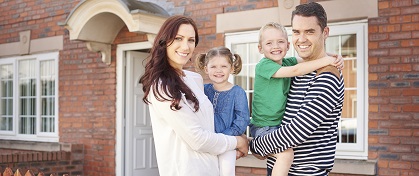 Which house survey should I get?
There are three main types of house survey. Some are more in-depth than others, and will give you more details about the condition of the property. If the house is newly built, you should be fine with one of the cheaper surveys, but it's worth forking out the extra for a detailed survey for older homes.
If the property is a brand new build, you can pay around £300 for a new-build snagging survey. This makes sure there are no issues with the building. If there are, the developers must fix them before you move in.
RICS Condition Report
This is the most basic - and cheapest - survey you can get. Here, you'll get some basic information about the general condition of the property for around £250. This is best suited for newer properties as it doesn't offer a valuation or any advice.
RICS HomeBuyer Report
This is the middle ground, offering more detailed information than a Condition Report, but not as much as a Building Survey. Costs vary here depending on the value of the property, but you can expect to pay anywhere between £400 and £950.
If the house is quite modern, but not brand new, this is a good option. The surveyor will look for problems both in and outside of the building, and also for things like damp and subsidence. However, they won't look under the carpets or behind the walls.
Building survey
This is sometimes known as a full structural survey, as it's the most detailed survey you can buy. Costs start from around £600, but it's normal to expect to pay around £1,000. It's worth paying for this if the house is older or in need of some repairs.
The surveyor will check under floorboards and behind walls, and they should offer you advice and tips on repair work that needs doing, along with a general idea of how much it will cost.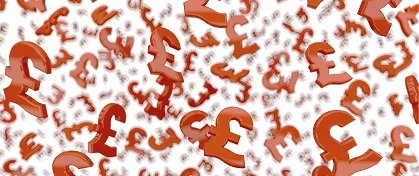 Use it to negotiate
After you've gone through costly solicitor fees, Stamp Duty, and the pricey move itself, an extra cost on top of this can seem like a chore. But, getting a thorough house survey can protect your bank balance in the future. Not only this, but it may also mean you can knock a few quid off how much you pay for the house.
If a survey does uncover some problems, but you still want the house, it's reasonable to factor in the repair work when making your offer. So, if there's work that needs doing, like fixing damp or replacing windows, it's worth getting two or three quotes from contractors on how much this will cost, and then lowering your offer accordingly.
Disclaimer: All information and links are correct at the time of publishing.