Applying for a loan can sometimes be a worrying process, especially if you've struggled with managing credit in the past.
Generally lenders will carry out a credit check before deciding whether they want to offer you a loan, and at what interest rate, as this helps them to see whether you're likely to be reliable borrower.
The application process
If you do choose to apply for a loan, one of the first steps in your application will involve a credit check. This could be why - in some cases - you find that you've be turned down for a loan, especially if you have a poor credit history.
Lenders want to lend money to people who can afford to repay the loan, and who will do so on time. The checks they make when you apply help them to assess this. If your credit history shows that you've missed or made payments late in the past this may count against you.
When you apply for credit some lenders will carry out what is called a "hard check" of your credit history with one of the major credit reference agencies – Equifax, Experian or Callcredit. A hard check leaves a footprint on your credit history – in other words a mark on your credit history that shows you made an application.
If you are turned down by one lender, you may feel tempted to apply for credit from others, or even make a number of applications at the same time. However, these credit check footprints add up, and future lenders may decide that the fact that you've made multiple applications for credit in a short period is a bad sign in itself. They may feel that you are desperate for credit, which may make them less likely to accept your application.
Some loan providers, such as Ocean, work slightly differently. When you first apply, rather than doing a "hard check" they will do a "soft search", which doesn't show up on your credit history. They'll then be able to tell you if you will be accepted for the loan, and what the interest rate on the loan will be. Only if you decide to go ahead do they then do the hard credit check.
If you want more information about the loan application process and how you can boost your chances of being accepted, click here >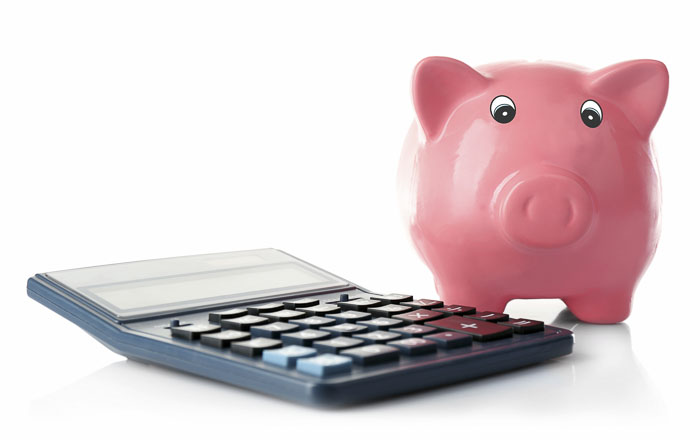 Checking your credit history
When you apply for a loan, your potential lender will be able to access your credit history to help them determine whether you meet their lending criteria. At this point, they will be able to see:
- Previous applications for credit
- How much credit you already have available to you and how much of it you are using
- Your repayment history – whether you make your payments in time or not
- Your address
- Any CCJs or court summons you may have received
- Anyone you are financially tied to, such as joint account holders
They will decide, based on the details you've put on your application form, and the information about your credit history, whether or not they want to lend to you. If your application and credit history meets their requirements, you will be approved and should receive a credit agreement for you to sign.
Before you apply for a loan, it's a good idea to check your credit history. You can do so via any of the credit reference agencies - Experian, Equifax or CallCredit (who have a free service called Noddle). Checking your credit history will enable you to see what your lenders will see. If there are mistakes, or any information that is wrong or out of date you can correct it before you apply for credit.
Ocean offer a number of different loans for different purposes. For more information, and to apply for a quote, click here.
Disclaimer: All information and links are correct at the time of publishing.