Are you in the process of buying your new home, or thinking about taking the first steps on the property ladder?
If so, you will need the legal help of a conveyancer or solicitor.
Buying or selling property requires good organisation and for some it may be a stressful experience. There are many reviews and references available to help you choose a conveyancer and it's worth checking these to help you make up your mind. In this blog, we explain the role of a conveyancer and how it differs from a solicitor.
What is a conveyancer?
A conveyancer is a property law specialist who deals with all the paperwork required to transfer property or land from one owner to another. The conveyancer will conduct Land Registry, local authority, and water authority searches on your behalf to ensure the sale runs smoothly.
It is entirely your choice whether you use a conveyancer or a solicitor. The main differences between the two are:
- A conveyancer deals only in property and land sale law, whereas a solicitor deals with all aspects of law.
- A conveyancer is often reachable over the phone or via the internet, whereas a solicitor will typically meet with you face-to-face. While you may like the convenience of being able to reach your conveyancer on the phone, you may prefer discussing your home sale in person – it comes down to your preference.
Some solicitors have in-house conveyancers to deal with just property sales. If your sale is more complex, for example, if there are boundary issues, you may need to use both. Your estate agent may also recommend their preferred solicitor or conveyancer, but it's a good idea to consider who else is out there and read customer reviews to help you decide.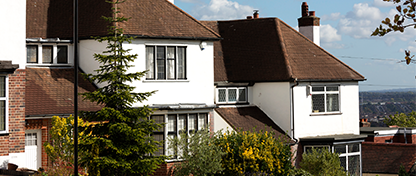 The cost of conveyance
Conveyancers usually charge less than solicitors. The cost of their services often depends on the value of the property you are buying and you should factor this into your moving budget.
The cost of conveyance services for the purchase of an average three-bedroom property will be around £850, according to one estimate. This normally includes the conveyancer's time, calls, as well as council searches and Land Registry fees. You may make a saving if you choose an online-only service, as the fees for these can start from just £500.
DIY conveyancing
If money is tight, you may consider completing the conveyancing paperwork yourself. However, it is very important to keep in mind the potential risks of not having a full grasp of the law, as any minor detail you miss may end up costing you dearly further down the line. And as well as this, most mortgage lenders will insist you employ a legal professional to carry out the conveyancing work, so check with them before you go it alone.
It is wise to make sure your conveyancer is a member of the Council for Licenced Conveyancers If you choose a solicitor, check that they're also a member of the Law Society of England and Wales.
Disclaimer: All information and links are correct at the time of publishing.