Mortgage payment protection insurance (MPPI) is often one of the cheaper methods of covering your mortgage repayments should you find yourself unexpectedly unable to pay, but it may not be the most suitable solution for your situation.
Other alternatives may provide you with just as good – or superior – cover, and some may even prove to be more cost-effective.
Benefits offered by your employer
It's worth finding out whether your employer offers any protection or benefits in case you fall ill or have an accident that means you're unable to work. Depending on your employer, some will have policies in place to pay your salary for a set amount of time whilst you're sick. Other employers may provide you with free income protection insurance instead.
So long as you earn at least £107 a week, work under a contract of service and have been sick for more than four days, you're entitled to Statutory Sick Pay for up to 28 weeks. This means you'll receive £85.85 each week while you're off work.
Income protection insurance
An alternative to MPPI that might be worth considering is income protection (IP), which pays you a salary if you can't continue to work because of an accident or illness. Rather than receiving payments for a restricted length of time such as one or two years – like with MPPI – income protection will provide you with a salary until you're able to return to work, you retire or the policy ends. You should have a medical assessment when you apply, so you'll be able to familiarise yourself with what you'll be covered for. Check to whether the policy will pay out if you are unable to do your own job, or only if you are unable to do any job.
Usually, the payment you receive is around half to two thirds of your typical salary. Similarly to MPPI, there will be a waiting period before you receive the cash; with the monthly premium being cheaper the longer you decide to wait.
It's important to remember that this kind of insurance doesn't cover you for unemployment, so if you're made redundant you won't be able to claim. And, as IP covers you for a longer period of time, it's generally more expensive than standard mortgage insurance.
If this increased cost is unaffordable for you, MPPI might be a better solution.

Life insurance
You may not think you need life insurance, but it's definitely worth considering if you have a partner, children or any other family members that rely on your income. In the event of your death, life insurance assures that your mortgage and living expenses will be covered for your family.
Some policies – depending on your mortgage – will always pay out a fixed amount if you die, where others slowly decrease the amount paid out over the years if you have a repayment mortgage – in line with the decreasing mortgage balance. Some can even pay a quarterly income to the beneficiaries. This type of life insurance is known as "term life" as the cover last to a certain point, for example until your mortgage is paid off.
Remember, life insurance only pays out in the event of your death, so you won't receive anything if you fall ill or lose your job. Some employers may offer this insurance as part of your contract, too.
Critical illness insurance
This type of insurance can pay you a tax-free lump sum to put towards your living costs, including your mortgage, if you are diagnosed with a serious disease or become disabled.
In the policy details, you'll find a list of critical illnesses that are covered. Remember that not all serious illnesses will be covered under your policy and your insurance provider will outline how serious the illness needs to be to make a claim, so you'll need to check this when you apply. Typically, you can expect to find illnesses including strokes, heart attacks, some serious debilitating conditions like multiple sclerosis (MS) and specific types/stages of cancer covered by the insurance. You should also be covered by most insurers if an injury or illness results in permanent disabilities.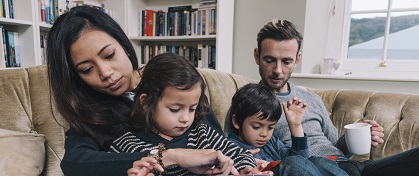 Help from the Government
If you have exhausted all the other alternatives, accessing help from the Government may be a solution you wish to consider. However, you may find that you are not eligible to apply, and it's unlikely any of the schemes will cover your mortgage repayments in full.
Jobseeker's Allowance and Employment and Support Allowance are just two of the schemes that may be accessible to you if you've been made redundant or can't work. If you fit the Government's criteria for these schemes, you could also try applying for the Support for Mortgage Interest scheme (SMI). Here, the Government will pay your mortgage provider either some or all of the interest on the first £200,000 of your mortgage. The interest rate used will be decided by using the Bank of England's average mortgage rate.
Although this can help you in the event of losing your job or becoming unwell, you can only claim this for up to two years if you're claiming Jobseeker's Allowance too. You should also keep in mind that it will only cover the interest on your mortgage, so you won't be paying off any of the capital.
Disclaimer: All information and links are correct at the time of publishing.