If your credit history isn't great and you're hoping to take out a loan, you may be wondering if a guarantor loan is the answer.
But what are they and how do they work?
In this blog, we take a closer look at guarantor loans and what you need to know when you take one out.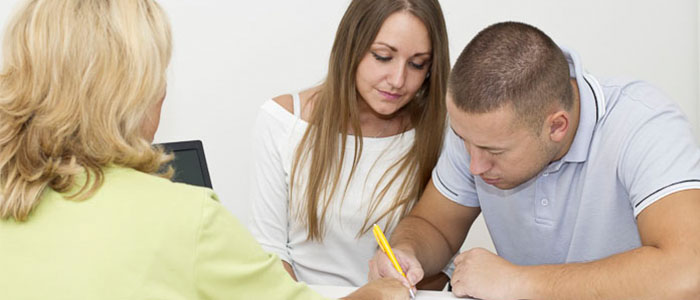 Joint agreement
A guarantor loan isn't a joint credit agreement – like a mortgage you take out together – but it's worth treating it in a similar way. That's because if you don't keep up with your repayments, the person acting as guarantor is liable to take over.
It's vitally important both you and your guarantor are clear about this before you sign the agreement. If you default on the loan and then your guarantor can't afford to take over, the lender can take legal action against both of you – even though the guarantor hasn't actually received a penny of the loan you took out.
So, now you understand the main risk, how exactly does a guarantor loan work?
Skip the credit check?
As we mentioned at the start of this blog, guarantor loans can come up as an option for borrowers with a less-than-perfect credit history. If you have taken out a loan, credit card, store card or any other form of credit in the past and then been late making your payments – or missed them altogether – this leaves a mark on your credit history. When you apply for new credit, lenders can check your credit history and if they see this, they may choose to turn down your application on the basis that you don't look like a responsible borrower.
With a guarantor loan, it can be possible to bypass this credit check as the lender has the security of the guarantor to fall back on. So, if you don't make the payments on the loan they can chase the guarantor for the money instead.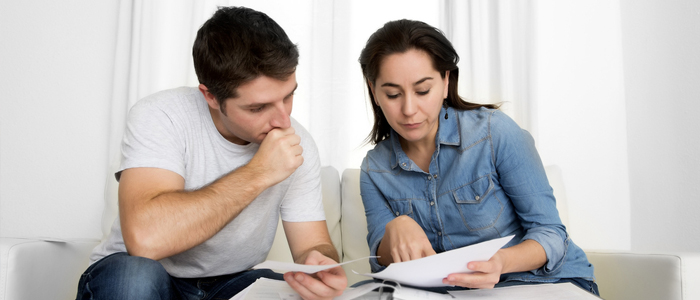 Who can be a guarantor?
You can ask a family member, friend or colleague to guarantee your loan – the choice is yours. However, they will be credit checked by the lender, so you'll need to be sure they have a positive credit history. And you can't ask your spouse, as it's likely that you'll already have financial ties with them.
While you can ask almost anyone to be your guarantor, that doesn't mean you should. Instead, you should carefully consider who has a close enough relationship to you to be willing to shoulder the burden of your loan repayments if you can't. Keep in mind that the interest charged for a guarantor loan can be quite a bit higher than that on a personal loan, so the payments your guarantor would potentially have to make could be substantial.
Before you sign up, make sure you are both fully aware of the terms and conditions. And keep in mind that if you default on your loan and your guarantor is required to take over, not only will your credit history be affected but your relationship could be too.
Have you been asked to be a guarantor?
Perhaps you're not considering taking out a guarantor loan but you've been asked to act as guarantor on one for someone you know. As we've said, this is a big responsibility and you need to be sure you can afford the repayments just in case you have to take over.
A guarantor loan taken out by someone else will not show up on your credit history providing the borrower makes their repayments on time. However, if they default, this could show up, and if the lender takes any legal action against them, this could leave a mark too.
And of course, if you are then unable to take over making the payments and the lender takes action against you, such as applying for a county court judgement, this too would show up on your credit history. This could make it difficult for you to borrow in the future.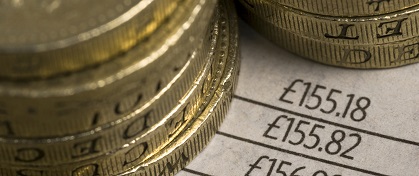 What are the alternatives?
It's right to be wary of taking out a guarantor loan, but it can be a suitable solution for some borrowers. There are alternatives available, though.
A personal loan provider who specialises in borrowers with a poor credit history could be one option. Here at Ocean Finance, we offer personal loans of £2,000 to £5,000 (44.9% APR representative) and we don't automatically discount people who have struggled with managing their borrowing in the past.
Payday loans could also be an option. They have received a fair bit of negative publicity in the past few years, but the interest these lenders can charge has been capped. Some payday lenders also allow you to pay off the debt in instalments, which can make this type of loan easier to manage than was once the case. However, the interest charged on these loans is still relatively high.
Another alternative is borrowing the money from a friend or family member. You might come to an agreement together, and you could even draw up a repayment plan and then both sign it in front of a solicitor to make things more official.
As you can see, when it comes to borrowing there's almost always more than one option. We hope we've cleared up any questions you had about guarantor loans.
Disclaimer: All information and links are correct at the time of publishing.