Do you have a room that you won't let anyone see? A scruffy, unfinished project that is blighting your home?
You are not alone. Despite, or perhaps because of, the likes of Kirstie Allsopp and Sarah Beeny, research* conducted for us shows that one third of householders in the UK are living with an unfinished DIY job.
The jobs range from not putting together a flatpack piece of furniture to failing to install a new kitchen.
DIY disruption
But the most shocking thing of all is how long people are willing to put up with this disruption in their lives.
Two out of every five people questioned for the Ocean Finance survey had been waiting more than a year to get their homes sorted out, while one in ten put up with incomplete home improvements for more than five years.
That's longer than some marriages last, and could even be the reason why a few end in divorce!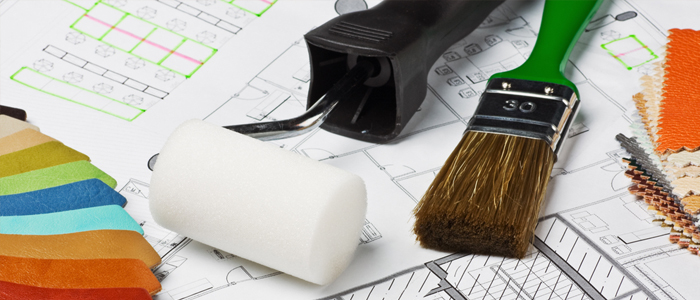 Running out of money
With the best will in the world, some people are just not cut out for DIY. They may have the best intentions, but halfway through a job simply run out of steam. That certainly explains the one in five people who told us they had a half-decorated room at home.
But other DIY jobs grind to a halt because the householder runs out of money, often because the job ended up being much more complicated and expensive than they expected.
Waiting to complete a home improvement is fine if it's a bit of plasterwork or laying a carpet. But if the unfinished DIY means you have to live alongside bare electrical wires, or a half knocked down wall, that's a different matter.
If you own a home, a homeowner loan could help you to afford to make home improvements, providing you keep up with the repayments – not doing so could risk you losing your home. Here at Ocean, we compare loans from a panel of lenders to find a deal suited to you. To find out more, click here.
Safety at risk
Anything that puts your health and safety at risk needs to be sorted out as soon as possible.
That's maybe the point at which you could consider a personal loan, homeowner loan, or - if the job is really big - a remortgage, to provide enough cash to finish the job off.
You may be able take out a loan to fund any kind of home improvement work you are doing on your house - even if you are part way through it. Remember that if you go for a remortgage or homeowner loan, it will be secured against your property, and if you don't keep up your payments your home could be at risk of being repossessed.
Before you apply, it's a good idea to make sure you know how much the job is going to cost to complete - it will be more difficult to go back for a second loan if you run out of money again.
If possible, get a quote from a professional builder, carpenter, electrician or plumber - whoever is best experienced to advise you on the costs involved. That should give you a good idea of how much you need to borrow, even if you intend to complete the work yourself.
You can then get on with creating your own home sweet home.
For information about applying for a loan and how to boost your chances of being accepted click here.
*OnePoll questioned a nationally representative sample of 2,000 adults aged 18 and over between 2nd May and 12th May 2014.
Disclaimer: All information and links are correct at the time of publishing.