House prices in the UK hit a record high in August, with the average cost rising to a huge £294,834.
According to research carried out by Rightmove, this increase is up 0.1% on the previous highest record which was set in July of this year. But, the UK average masks big differences – with house prices actually falling in the north.
The research reveals that the average cost of a home increased by £2,550 in just one month.
The property rich get richer while first-time buyers struggle
According to Rightmove, typical family homes (properties with three or more bedrooms) saw the largest rise in August. Those fortunate enough to own a family home have benefitted from an average increase in their home's value of 1.2%.

Owning a home with features that are very much in demand, whether that be a desirable number of bedrooms, specific features like ensuite bathrooms or even just the location itself, is resulting in the property rich getting richer as their home's value steadily rises. Rightmove suggest that those not in a rush to sell up could benefit by waiting it out while their home increases in value.
In contrast, first-time buyers are facing an uphill struggle to try and get onto the property ladder. Although the average asking price of first-time buyer properties (houses and flats with 2 or fewer bedrooms) has risen by nearly £10,000 in the past year, it has stalled this month, dropping by an average of just over 1%. This may be due to homeowners struggling to sell to first-time-buyers, thus lowering the asking price in the hope they will make a sale.
The north/south divide
Where average property prices fell in all the Northern regions, the opposite was the case for all the regions in the South.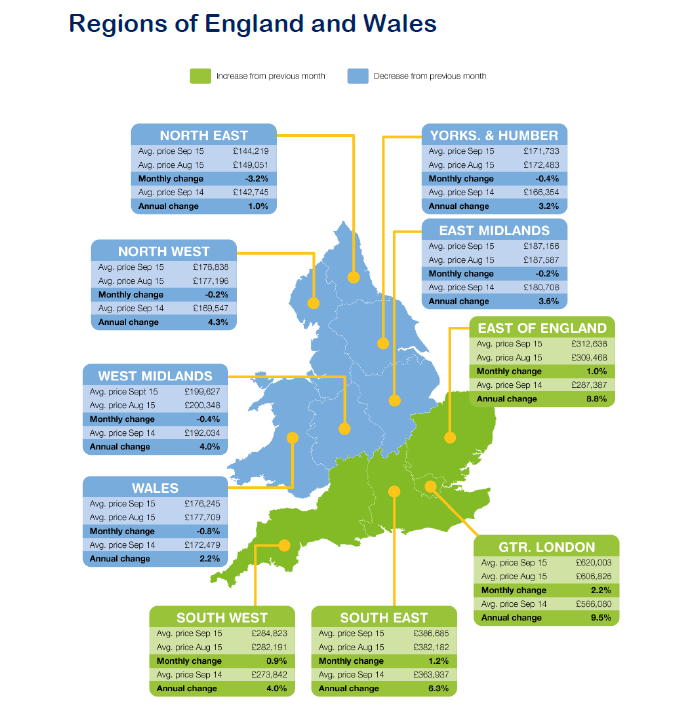 The most dramatic drop in asking price was in the North East, where properties saw a 3.2% fall. Greater London, on the other hand, experienced the largest rise in asking prices; shooting up by 2.2%. This may not come as a surprise however, as the region has consistently seen a rise in property prices, with an annual rise of nearly 10%.
The number of new sellers in both the North and South has also taken a dive since this time last year, dropping by just shy of 5% and by over 7% respectively.
Thinking of selling up?
The average time to sell a property across the UK in August was 66 days – down by one day on this month last year.
If you're considering selling your home, there may be several routes you can take – such as making home improvements - to maximise the money you raise. To get more information on buying and selling a house, click here for our simple guide >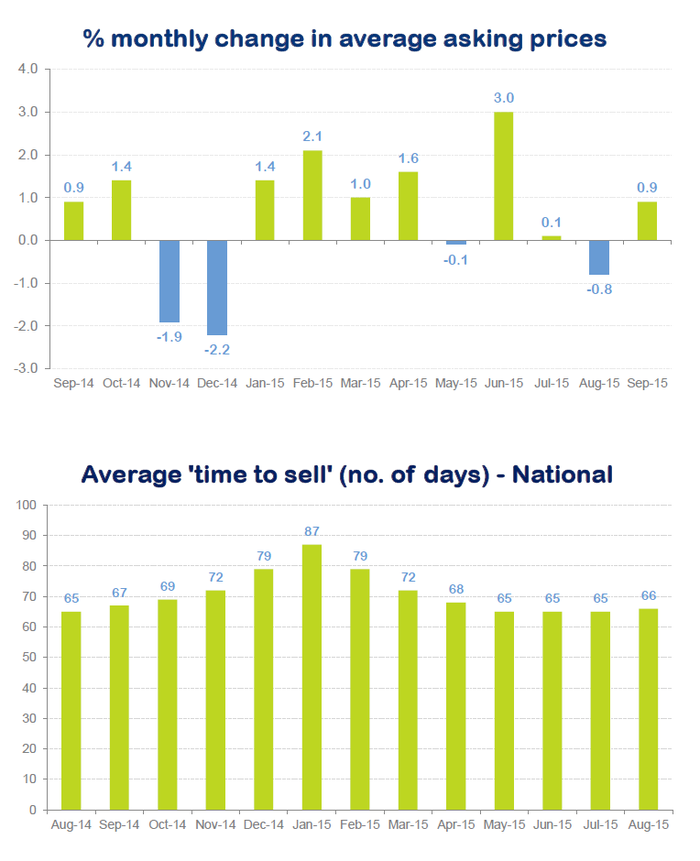 Disclaimer: All information and links are correct at the time of publishing.