Searching for the right personal loan can be a hard, but it's always worth spending time to find the right lender and loan for you.
Taking out any form of credit is a big decision – finding a lender that will accept you, a competitive interest rate and, of course, you need to be absolutely certain that you can afford to make the repayments.
Here at Ocean personal loans, we take as much stress as we can out of finding a loan with our quick and simple application, and fast, friendly and flexible service. To emulate our ethos and share our philosophy, we're treating 10 lucky bloggers by giving them the chance to "Relax with Ocean".
From spa days and country walks, to leisurely lunches and shopping sprees, everyone has their own way of winding down. Stay tuned, as we'll be sharing ours tips and the bloggers' experiences soon!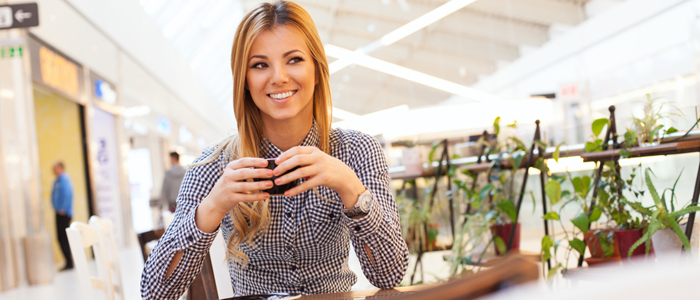 Why it's important to relax
Juggling work, study and our personal lives can be stressful at times, and we all need time to relax every now and then – not just because it's fun, but for our mental and physical health.
Some all-important down time allows us to:
- Relaxing a little bit every day helps you to balance your stress levels and ensure things don't build-up to tipping point.
- If you're pent up and stressing about this and that before you to bed, it can affect your sleep, which will consequently interfere with your functioning the following day, resulting in even hire stress levels! If you can, you should try to find 20-30 minutes to wind down every night before heading to bed – perhaps by reading or listening to music.
- If you're stressed, it's likely your mood will deteriorate, affecting not just you but also those around you. Managing your stress levels will help you to control your mood and state of mind better.
- Having a clear mind and a good night's sleep will improve your memory and concentration.
- Being stressed and run down makes you more susceptible to getting ill. Allowing yourself to relax every now and then gives your body chance to mentally and physically and recuperate.
Planning a relaxing day
For many people, just having a day all to themselves is a relaxing day in itself. If you're a parent, especially with young children, then you mightn't get any time to yourself in a typical week. Is it time you found a babysitter and forgot about the ironing pile for a few hours?
Check back soon as we'll be sharing some relaxation inspiration and a giveaway!
Disclaimer: All information and links are correct at the time of publishing.