It's that time of year again - Christmas shopping is underway! The prepared among us have already finished, with everything neatly wrapped and ready for the big day.
Meanwhile, for those of us who are more laid back, hitting the shops (or the internet) hasn't even crossed our minds yet! But this year, if you're hoping to give your loved ones amazing gifts, it pays to be unprepared.
After analysing 41,000 comments and nearly 400,000 upvotes on Reddit threads, we've uncovered the worst Christmas presents to receive, as well as the worst Christmas gift-givers. Plus, we surveyed 1,000 Brits to find out what we do with our unwanted presents.
Top 20 worst Christmas presents to receive
Here's the list of the gifts you should avoid when shopping for your friends and family, according to our Reddit data. We analysed 41,000 comments and recorded the number of votes (known as 'upvotes') for each gift type.
| | | |
| --- | --- | --- |
| Rank | Gift | No. of Upvotes |
| 1 | Clothes | 58,198 |
| 2 | Books | 47,900 |
| 3 | Kitchenware | 40,200 |
| 4 | CDs and DVDs | 26,200 |
| 5 | Outdated tech | 24,000 |
| 6 | Toiletries | 20,200 |
| 7 | Cigarettes | 17,200 |
| 8 | Stationary | 17,000 |
| 9 | Food | 16,300 |
| 10 | Handmade gifts | 15,500 |
| 11 | Card games | 14,800 |
| 12 | Teddy bears | 13,400 |
| 13 | Wool | 11,700 |
| 14 | Calendars | 10,600 |
| 15 | Balls | 9,900 |
| 16 | Vouchers | 8,062 |
| 17 | Action figures | 8,000 |
| 18 | Luggage | 7,700 |
| 19 | Batteries | 5,700 |
| 20 | Adult toys | 2,100 |
Clothes are the most disliked gift with over 58,000 votes
It turns out that it's not just an old wives' tale that people don't like getting socks for Christmas. Our research found that clothes received the award for the most disliked Christmas present, receiving 58,198 votes. Complaints stem from Christmas clothing gifts that weren't the right style or size. People also commented that they hate receiving basics like socks and underwear as gifts – it's no wonder it claims the title for the worst gift.
Unless you're very close to the recipient and know their size and the types of clothes they like, it might be worth rethinking giving clothes this Christmas. The UK throws away 206.456 tonnes a year - 3.1kg per person - according to data from LABFRESH. The textile industry also contributes 10% of all greenhouse gases and uses 79 billion cubic meters of water according to the European Parliament - problems that are exacerbated by unworn clothing from unwanted Christmas gifts.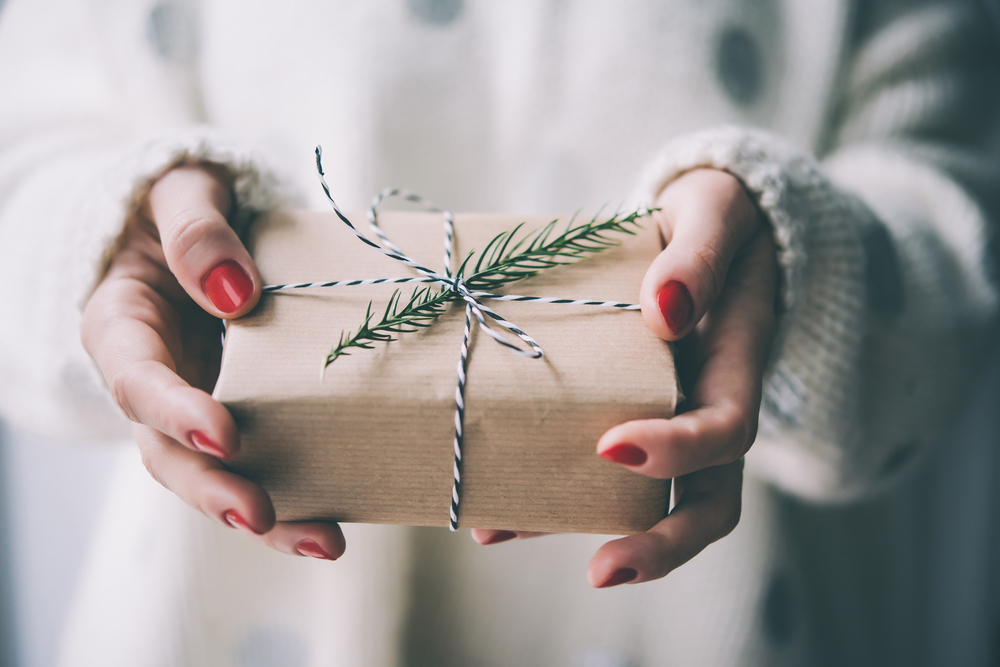 Skip the self-help and weight loss books
As our reading habits are on the decline, books have been named the second-worst gift to receive, with just under 48,000 upvotes from the Reddit community. A special mention was made to self-help and weight loss books, which were more likely to offend the recipient rather than please them.
According to YouGov, only one in five Brits describes themselves as an avid reader, whereas 40% haven't read a book in the last six months, suggesting that literary gifts might be wasted.
If you are gifting your loved one a book, make sure to find them a personal read to avoid disappointment.
40,000 people don't like kitchenware gifts, giving it the third spot as the worst present
We found kitchenware resulted in 40,000 upvotes, making it the third-worst Christmas gift. Commenters mentioned receiving gifts of things they already owned, such as blenders and rather lacklustre gifts like tea towels.
Novelty kitchenware is also something to avoid, as one study found that 41% of tagines and 33% of spiralisers aren't ever used - they just end up taking up room in your kitchen cupboards.
Unsurprisingly, the digital world no longer wants CDs & DVDs
With the switch to on-demand streaming services like Spotify and Netflix, it seems people no longer want physical discs. Over 26,000 people voted that CDs and DVDs were an awful gift, giving them the fourth spot on our list.
Close behind was generic outdated tech with 24,000 votes, thanks to people receiving old versions of tech devices and things they already owned. Technology gifts, even outdated ones, can still be pretty pricey, which means you could be spending a lot on something that winds up in the back of a drawer.
If you're looking for a gift for a techy or film or music enthusiast, make sure to check it's something they'll actually enjoy. For example, CDs and DVDs may be out, but vinyl sales are reported to be up 10% year on year. So, would a vinyl album be a better gift for the avid music fan in your life?
Parents are revealed as the worst Christmas gift-givers
Our study revealed that parents are the worst Christmas gift-givers, being responsible for a huge number of those disliked gifts we discussed. With 156,000 upvotes, parents take the crown for awful gift giving.
As a not so close second worst gift givers, extended family like aunties and uncles had 61,000 upvotes, thanks to their bad present choices. Grandparents took third place with 38,000 upvotes.
Your partner is least likely to get you a bad Christmas present
Partners were ranked the best gift-givers with only 11,000 upvotes for their poor gifts, implying your other half is likely to get you the best gift – or at least, not a bad one.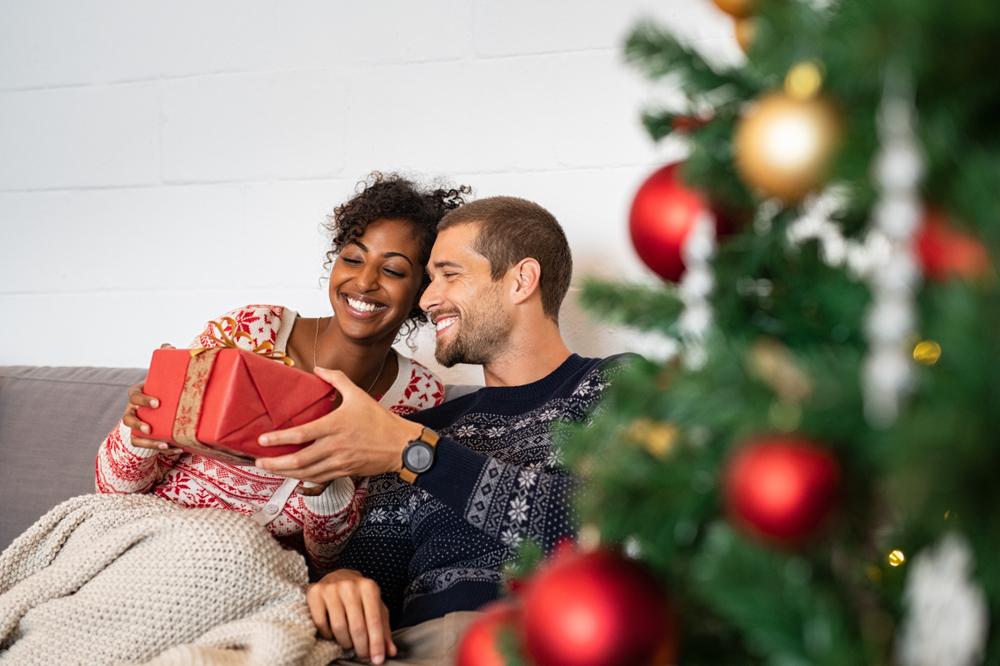 1/5 Brits keep unwanted Christmas presents to be polite
We also surveyed 1,000 people to see what they're most likely to do when they receive a gift they don't like.
As you might expect, thanks to the politeness of Brits, over one in five (22%) of respondents said that they would keep an unwanted Christmas present, even if they didn't like it.
A further one in five (21%) also said they would regift a present they didn't want.
Over a third of Brits donate unwanted gifts to charity
Fortunately, many Brits make better use of the Christmas presents they don't want, rather than simply binning it. Only 3% of respondents said they would throw a gift away, showing that even the worst items don't go to waste.
What's more, we found that over a third of Brits (35%) donate their unwanted gifts to charity, making it the clear choice of what to do with a present you don't want.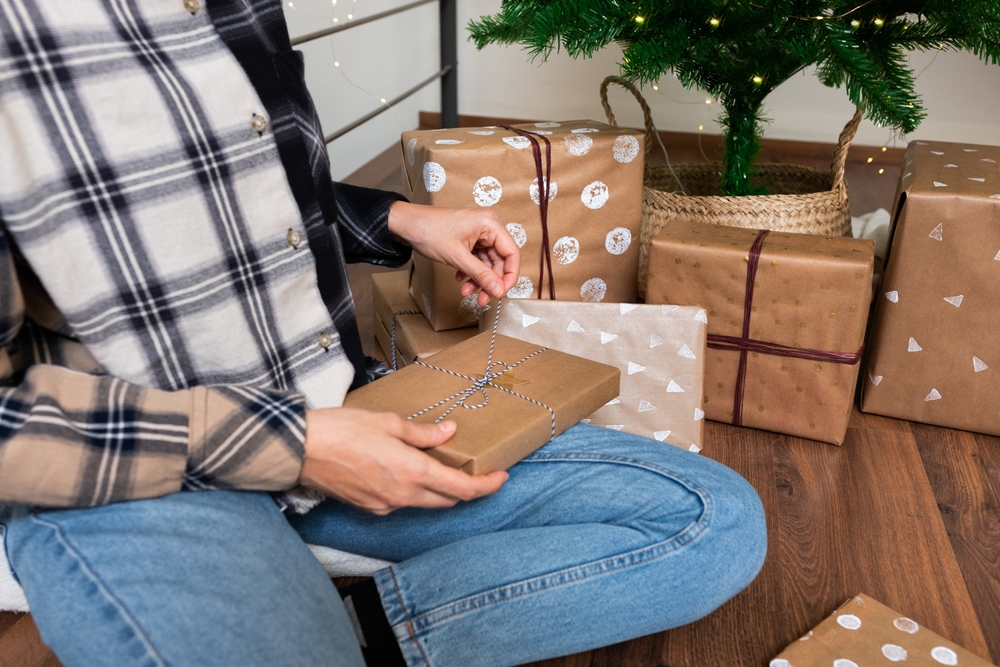 Millennials are most likely to regift an unwanted Christmas present
Of those who admitted they would regift an unwanted present, 43% were people aged between 25 to 44. So, a gift you receive from a millennial may be a regifted item they didn't want.
People aged 45 and up were much less likely to regift presents, especially those over 65, with only 11% admitting they give away presents they don't like.
Men are much more likely to admit that they hate their gift
In a very British way, only 7% of people responded saying they would tell the person who gave them the gift that they didn't like it.
Most of these respondents were men (73%), making them much more likely to say if they don't like a present they've received.
How to give gifts they're guaranteed to love
Our findings revealed that the reasons any gift can become hated or unwanted are very similar. Common reasons for a gift to be disliked include already having one, or it appearing not to have much thought behind it. To be sure your gifts don't end up in the back of a cupboard or regifted to someone else, try these tips:
pay attention

to the sorts of things your nearest and dearest complain about throughout the year, so you can buy them a gift that solves a problem you know they have

take (mental) notes

if they mention something they really want, wish they had, or need to replace. If it's affordable, make it happen for them come Christmas!

check their wishlists

for gift ideas. You might need to speak to their partner or someone else who's close to them for the details, but if your gift comes from a wishlist, it's virtually guaranteed to go down well.

if in doubt, ask

either the recipient what they would like, or if you're determined to keep it a surprise, see if their partner has any ideas. They weren't voted the best gift-givers for nothing…
For more ideas on how you can get the right Christmas presents for your loved ones without breaking the bank, check out our 10 free gift ideas. Plus, find out the best shops to get an online discount in our biggest bargains study.
Methodology
Ocean Finance analysed 41,693 comments and 394,801 upvotes on Reddit threads of the worst Christmas presents, along with who gave the gifts, where available. To identify what people did with disliked gifts, we surveyed 1,000 UK respondents.
Disclaimer: All information and links are correct at the time of publishing.