There are few experiences in life more exciting, nerve-wracking or stressful than buying a home.
Perhaps the only thing that can top it is expecting a child – so what happens if you're thinking of applying for a mortgage while pregnant?
Can you afford it?
Lenders are not allowed to ask you whether you're pregnant or on maternity leave when you apply for a mortgage, as this could mean they risk violating discrimination laws. However, they can ask whether your income and expenses are likely to change in the future – which they of course will if you're expecting or have recently had a baby.
Since the publication of the Mortgage Market Review in 2014, lenders have introduced far stricter guidelines for measuring how much mortgage applicants can afford to pay towards their home loan. This is to reduce the risk of people applying for more than they can afford in order to buy the home of their dreams, and then struggling to keep on top of the repayments.
While being questioned in detail about how much money you make, how much you have in savings and how much you spend each month may seem over-the-top, the lender simply wants to be sure that you don't borrow more than you can comfortably afford to pay back, because if your circumstances were to change and your income dropped, you might find it impossible to stay on top of these repayments.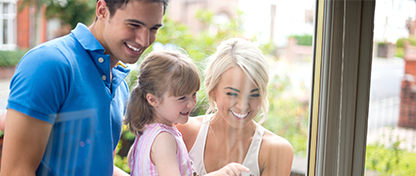 Will pregnancy affect your application?
If you're on or about to go on maternity leave, you should let the lender you're applying to know as this will mean your income is likely to change – unless you weren't working before you got pregnant. A lender may then ask you about how you'll afford your mortgage during a time when your income will be reduced.
A report by the Observer revealed that mortgage applicants on maternity leave or sharing parental leave are asked by some high street lenders to provide evidence that they will be returning to work within three months of making their application. If this would not be the case, their return-to-work income was not included in the affordability checks, which meant they may be offered less because the offer would be based on a reduced income. Other lenders asked for proof that the soon-to-be parents would be able to cover their mortgage payments during this period of reduced income, such as by using their savings.
Return to work
Another thing to consider when applying for a mortgage while pregnant is what your salary will be when you do go back to work. Even if you haven't started your maternity leave yet, you may already be considering going back part-time, which means your income would be lower. This is something you should share with the lender you apply to.
Your outgoings will also be affected by the arrival of a baby. If you're going back to work, you may have family members who can look after your baby for free, but you may be planning to pay for childcare. This can be a major expense – although things like the Childcare Vouchers scheme can help save you money – and is another factor to consider when you apply for a mortgage, particularly if you'll be working part-time and your income will be reduced.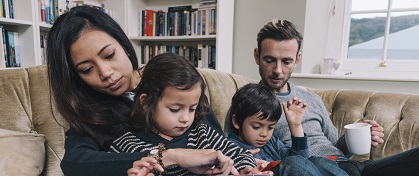 Is it better to lie about your pregnancy?
All this may tempt you into concealing your pregnancy from the lender you're applying to, and, as we mentioned above, you're under no obligation to tell them. However, we would strongly advise against this.
If the mortgage you take out is based on your current, pre-maternity leave income and the reduction to your finances is not accounted for, you may find it a struggle to manage your repayments. The stress this financial worry can cause could really take a toll, and when you're about to or have just had a baby, that's the last thing you need.
As well as being a major cause of stress, not being able to pay your mortgage bill on time – or at all – can put your home at risk. Although this is always the last resort, lenders do have the option of repossessing your property if you're not paying the mortgage.
It's for these reasons that it's always best that you're upfront and honest with the lender you're applying to so they can make sure that they only lend you an amount you can afford to repay – helping you avoid any financial stress further down the line.
And if you already have a mortgage but going on maternity leave has meant you've started to struggle repaying it for the first time, contact your lender as soon as possible. By speaking to them, you may be able to come up with a new arrangement that works better for your current circumstances and reduces the risk of you defaulting on your repayments, damaging your credit history and putting your home at risk.
Disclaimer: All information and links are correct at the time of publishing.