It's no secret, selling a home can be stressful!
When you're busy juggling viewings while trying to scout out a new home for you and your family, the last thing you need is to be stressing over whether your home appeals to potential buyers.
With our tips listed below, we hope to help you turn your home into a desirable prospect for viewers and get it shifted from the market as soon as possible.
Find the right estate agent… or do it yourself
First of all, you should decide whether you want to hire an estate agent to help sell your home or have a go at selling it by yourself. There are benefits and drawbacks to each, but it really depends on how confident you feel about selling your home to begin with. Choosing to go it solo means you'll have to do more work and you won't benefit from the help and advice an estate agent offers, but it means you'll also skip paying the agent fees.
If you're thinking of using an estate agent, make sure you don't just settle on the first one you come across. Where possible, try and see if friends and family have any personal recommendations, and always aim to choose an agent that seems genuinely enthusiastic about selling your home. Remember, it's perfectly acceptable to speak to four or five estate agents and request valuations from each – you don't have to settle for the first one you speak to. There's also nothing stopping you from haggling on their fees if you've found cheaper elsewhere.
Although it may be tempting to go with the estate agent that suggests the highest value for your home, this is not always be the best idea. Ask for evidence to support why they think you'll attract buyers at that price and compare it with similar properties that sold in the local area – some estate agents may have had a quiet month and may tempt you to choose them by suggesting your home will sell for much more than it should!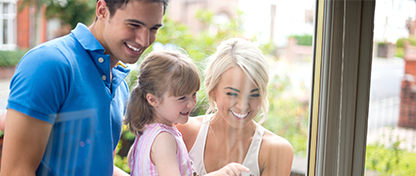 Consider your target market
This part is important, as it helps you to personalise your property in a way that the majority of viewers will be able to appreciate. For example, if you live slap bang in the middle of a city centre and have just one or two bedrooms, it may be a sign that your home would best be targeted at professionals. On the other hand, if your home is a three-bedroom semi-detached a bit further from the city centre, you could aim for buyers who will perhaps have young children – or be thinking of starting a family.
If you're targeting professionals, make sure you or your estate agent point out all the local transport links and how close you are to key locations within the city centre. If you have more than one bedroom, you could suggest to them that it has the potential to be a home office if they don't necessarily need a second bedroom.
For families with children, be sure to inform them of any local schools, particularly if they have good Ofsted ratings, and bring up other positives about the area. Things like crime rate, how busy the front street is, parking spaces and noise levels can all affect a buyer's decision to make an offer.
Freshen things up
Consider neatening up the interior and exterior of your property with some minor home improvements. A fresh lick of paint in a neutral colour such as white or cream works best here as it helps to create a sense of light and space, and anyone viewing your property can see it as a blank canvas. Any bold and bright colours or dramatic schemes may work for you and your family, but to others it may be off-putting as a buyer could decide it will be too much effort to make their own mark.
While it may not be possible to fully retile your bathroom or kitchen, simply re-grouting and re-sealing can be enough to freshen up these spaces if they are looking grubby and tired. You could also get your curtains and soft furnishings cleaned – even if you'll be taking them with you.
Giving your home a good, deep clean is also wise, as a dirty property can quickly put potential buyers off. You want anyone viewing your property to see its full potential in order to help them visualise themselves living there, so having dirty surroundings can distract from what's really important: the space. Plus, if it looks like you haven't put the time into cleaning up for a viewing, they may start to wonder if there are any other more serious issues with the property hidden beneath the surface.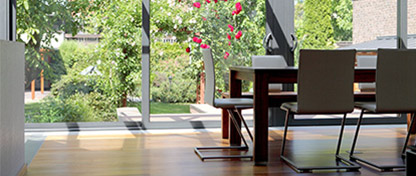 Keep it tidy!
Even though your belongings won't be there when they move in, it's easy for potential buyers to be distracted or put off a property if it's cluttered and untidy. If there's excessive stuff everywhere, it makes it more difficult to picture the room with their own belongings in, and harder to judge the true size of the space that's on offer.
If you want to sell, storage is your best friend. Tidying away everything but the bare essentials is the best way to help anyone viewing your property visualise their potential new home.
That's all for now, make sure to check back soon for more tips on putting your home on the market.
Disclaimer: All information and links are correct at the time of publishing.