Today, we're looking at home offices and your options for transforming a little used space into a great working environment.
Working from home can feel liberating. It offers a way for you to escape the usual office environment, avoid spending hours stuck in commuter traffic, and can give you a better work/life balance.
If your employer offers the option of working from home, you need to consider this carefully. While there are plenty of advantages, like saving money on the daily commute, you need to be sure you can motivate yourself to do your job and deliver the same output you would at the office.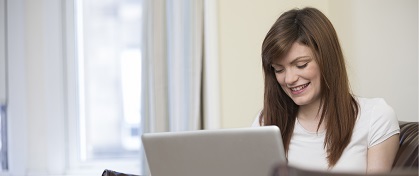 What will your home office be?
Before you embark on your home office project, think about your job role, the different tasks you do, and how much time you will spend in it, as this will affect what you need. For example, if you're a writer, or perhaps working part-time, or even just doing the accounts from home, you won't need much space – just room for a desk and computer.
On the other hand, you might be a dressmaker and need lots more space in which to do your work. The garage could be a better option for this, as they're traditionally long and thin and can be divided into zones to create different working areas.
Though garages offer good space, they are designed for cars not people. This means you'll need to think about adding a window, insulation and heating to make it a comfortable working environment. Weigh up what is necessary and contact building control to ensure you are meeting the local regulations.
A home office needs to be comfortable and inviting, but make sure you keep it separate from the hustle and bustle of your everyday home life or you may struggle to focus and maintain a good output.
To make things simple, here is a quick checklist to help you plan your new office space:
- What is my job role and what work will I be doing at home?
- How much storage do I need for books, files, etc.?
- What type of equipment will I be using, eg. computer, printers, scanners?
- Will I be taking lots of phone calls, or is silence a priority?
- Will colleagues or clients be visiting my home office, and if so what extra furniture will I require?
Once you've decided exactly what will be in your home office, you can start to measure up your chosen space. Decide on the the items you need to fit into your office, so you don't waste time getting them from elsewhere in your home. As we said, it's best to keep your work and home life separate.
Whatever line of work you're in, there are three items that will be crucial to your home office set-up:
- A good office chair will help you keep the correct posture. Try out chairs first to find the most comfortable. The materials the chair is made from can make a diffrence. A mesh back, for example, keeps your body cooler.
- Good lighting lets you do your work properly. For example, direct light is required to do delicate work like drawing or sewing.
- Storage is vital, it will keep all your files or work equipment tidy and organised. Create a filing system as this will enable you to work better.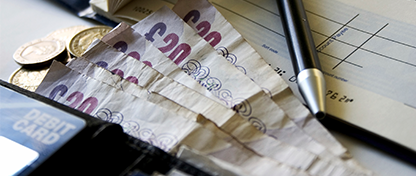 Costs you may not have considered
Once you have decided where you will put your home office and how you'll kit it out, spend some time researching any extra costs.
A major consideration will be your current insurance policy. Working from home may change the conditions of your home contents insurance, and you may also require more cover. Contact your provider to find out how you'll be affected.
Your utility bills may also go up if you are at home all day, particuarly if you're working on equipment like a computer for long hours. Try to balance this by using energy efficient lightbulbs and keeping the heating thermostat at a moderate level. It's also worth shopping around for the best broadband deal if you'll be using the internet.
Finally, one great advantage of working from home is that the design of your office can be tailored to your tastes. It can be as personal or simple as you like. If you are spending a lot of your time working from home, you will want to make sure you have a pleasant space in which to work.
Keep visiting the blog for more home improvement guides.
Disclaimer: All information and links are correct at the time of publishing.