Do you need more space in your home?
Perhaps your family is growing, the teenagers want their own space, or you need a home office space but you simply don't have the room.
There could be great potential lurking at the end of your driveway or the side of your home. The humble garage could be ripe for conversion to give you that much-needed room and potentially increase the value of your home.
Space and your needs
The average British family home is generally smaller than those in other European countries are, so it's no surprise that many of us need more space. The option to move house may not be affordable, what with the expense of estate agents fees, legal fees and removal costs all adding up.
There's also the added stress of changing how you travel to and from work, changing schools or routines and considering if families and friends live close by.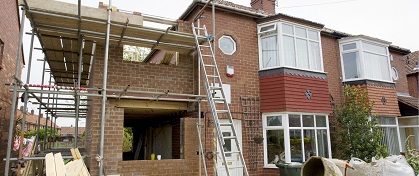 Converting your garage
If a loft conversion or extension aren't options for you, one option you may have not considered as a way to add extra space and value to your home is a garage conversion. Property experts say that converting a garage can add as much as 10 per cent to the value of your home. It can also trigger you to have a clear out of all the stuff you have stored in it that you no longer use. You might even be able to sell some of this to raise some cash! And if you rarely park your car there, a garage conversion could be for you.
Garages fall into three categories: attached, integral, or detached. Converting one doesn't usually require planning permission, but it's always a good idea to check. If you're wondering what you could do with your converted garage, consider creating a new lounge, playroom, family room, home office, TV and games room, or perhaps a garden room for those of us with green fingers.
If your garage adjoins the kitchen, you could consider knocking out the wall to create one larger kitchen, diner and open plan space. This will update your home to an open plan, modern way of living and it's a fantastic way of making the kitchen the heart of the home.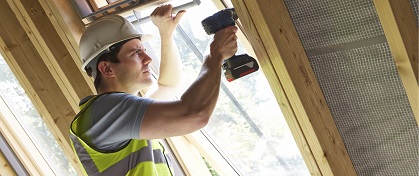 Converting and building
You'll likely need to make a planning application if you are changing the external appearance of your home. Building Regulations usually cover a garage conversion. Before building work begins, you must also send a Building Notice to your local authority direct, or through a private building control company. While planning your garage conversion, consider what the building inspector will be looking at – ventilation, damp proofing, insulation, fireproofing and fire escapes, and structural soundness, for example.
While there are lots of upsides to converting your garage, there are of course downsides too. Before you start, consider the implications of giving up your garage – for example if it means that you'll have to park your car on the street - and how this may impact you. It could even increase your car insurance. Try to balance the things you gain from the new space with what this means to you, your home and your family life.
For more exciting ideas on homes and conversions, check back with our blog for regular updates.
Disclaimer: All information and links are correct at the time of publishing.