This Thursday, we're going to be tackling the biggie of the home improvement world – building an extension.
One of the most radical ways to transform your home, an extension can completely alter the look and feel of your property. And as an added bonus, a bigger house almost always increases in value.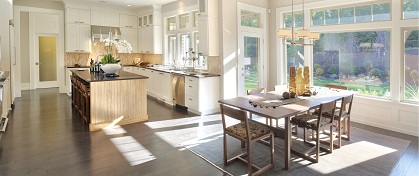 Raise the roof
When extending your home, in many ways you really are free to customise things just how you want them. As you're building the foundations from scratch, you have complete control over the different room designs – as long as they are compatible with the current layout of the building.
But while this is great if you want creative control, it also means you have to think especially carefully about the layout of your extension plans. It's worth sitting down with a builder (or an architect if you have particularly ambitious plans) to discuss the ideas you have. They should be able to draw up a floorplan for you, which you can then use when hiring a construction firm.
Your budget, the size and layout of your existing home and the time you have on your hands will all influence the type of extension you go for. It's also important not to overlook what you want from your home, and how you want this extension to affect your property's dynamic.
Single storey extension
This is an extension of your home that's built just on the lower level. It will be attached to your current property, most commonly joining up with one of the existing walls.
You'll have to consider how large you want the extension to be, taking into account the amount of space you have in your yard or garden to build into. Speak to a builder or architect about how the extension will affect the roof of your home, and whether you can fit the same style of roof to the new build.
Tip: If you are getting a single storey extension built, you could consider fitting a high ceiling or a taller roof to give the inside of the new build a large, spacious feel. For example, if the main room of your extension is a kitchen, having a higher roof and a tall ceiling can create a sense of increased space and will make your home feel much larger. Bear in mind that you will probably have to apply for planning permission if your roof extends higher than the first level of your existing home.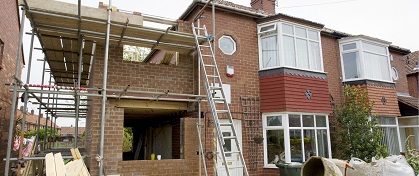 Multi-storey extension
Similar to the option above, you can get a second level built onto your single storey extension and then fitted to any of the walls in your home. In many ways, this is the same as building just the one level, as the foundation work underneath your second storey will have already been built. This is why it's sometimes more cost effective to build a second level to an extension, as it should usually cost around 50% more. However, you might not get the high ceiling you would with a single storey extension.
As a second storey is more likely to be visible from your neighbours' homes, this is where you're more likely to run into issues with planning permission. Your neighbours may object to your extension if it blocks their view or intrudes into their garden. If the Planning Portal decides against you, you won't be allowed a second storey, so it's important to apply for the right permissions first.
Tip: If you're unsure at the moment but think you may want a second storey in the future, it might be worth saving a bit longer for this. It can be very costly and intrusive if you later decide you want a second level after you've already built your first storey with a roof.
Over-structure extension
If you have a portion of your home that sticks out on the lower level, such as a garage or kitchen, you could consider extending your home by building above it.
However, due to the brickwork of garages and older properties, this is not always as simple as it sounds. The walls of your extension may be made from different layers of brickwork to the lower level, which means your builder may have to dig under your existing home to install more secure foundations. This can be costly and time consuming, but it's essential as the condition of the foundations must be secure in order to support a second level.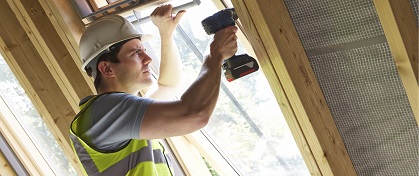 Other types of extension
Another popular way to extend your property – usually for a lower cost and less disruption – is a conservatory. You can head here to read more about building yourself a conservatory if you think this is an option you'd rather consider. Similarly, an orangery can be cheaper than a full-blown extension but usually incorporates a glass roof like a conservatory.
Or if you have a loft, you could think about a dormer loft conversion. This is where you extend your loft by building outwards from the slope of the roof. You can read more about loft conversions here.
How much will it cost?
Again, this will mainly depend on the type and size of the extension you're building, and the finishing touches you choose to add. There are lots of factors at play here that will all affect the final price.
If you're extending your kitchen, this can be one of the more expensive rooms to furnish, especially if you're dealing with a much larger space you need to fill with new cabinets or you're replacing your old appliances.
Very roughly, you can expect to pay upwards of £15,000 for a single storey extension. As a general rule, adding a second level at the same time can add around 50% to the costs. Remember, the cost of contractors will vary across the country, so you'll need to get your own quotes to get an idea of how much you'll have to spend.
A secured loan might be a good way to help you afford an extension, so long as you can afford the monthly repayments. Our new Smart Search feature lets you check whether you'll be accepted before you apply.

Tip: Collect at least three quotes from different building contractors to get a good idea of how much things are going to cost. You may be able to use a cheaper quote to negotiate with the other builders to bring the price down further – don't be afraid to haggle!
Are there any restrictions?
Planning permission will almost always need to be applied for if you're extending your home by more than one level. It's not as strict for single storey extensions, but there are cases where you'll need to apply, so it's worth heading to the Planning Portal to find information on this.
It's vital that you don't start any work until you've got the relevant planning permission, as you may have to demolish the building if you are refused permission.
You'll also need to make sure any building work passes building regulations. Always ask to see a builder's previous references when you meet with them. If you have any friends or family who have had similar work carried out, it's a good idea to ask them for contacts, as their recommendation is invaluable.
Make sure the electrician is qualified to work with electrics. You can search for a list of registered electricians here. You must also make sure anyone working with gas is Gas Safe registered.
Disclaimer: All information and links are correct at the time of publishing.