More people are inviting their friends and extended families to join them on holiday to save money and get help with childcare, but it doesn't always end well.
If you are considering inviting your in-laws next time you go away you might be interested in the findings of our latest survey*.
Holiday nightmares
We found that almost half of those who had holidayed with friends and family regretted doing so as they'd ended up arguing instead of enjoying each other's company. This could be due, in part, to staying in the same villa or apartment. Two thirds of holiday makers do this but many people would prefer to have their own space so they can chill out on their own and then just meet up with family members at pre-arranging times.
Top reasons for holiday arguments
1. Disagreements about planned activities
2. Children's bad behaviour
3. Disagreements about money
4. Post-alcohol arguments
5. Childcare arrangements
6. In-laws
Advice if you want a heavenly break
If you still want to go away with family and friends, despite our research findings, you might want to take a look at our top tips first:
1. Before you get to booking your accommodation/flights make sure you have a few discussions with the rest of your party about what everyone wants from the holiday and a budget. If half of your party wants a relaxing break lounging by a pool and the other half wants a sightseeing city break then you're going to have to compromise. Likewise, the holiday needs to be affordable for every member of your group – you shouldn't try to get people to overstretch themselves.
2. Are you planning on going self-catering? If you are then it can be tough to organise food for a large group and can lead to arguments in the kitchen. Simply dividing the bill once you're at your ' supermarket checkout is never a good idea as it can lead to grumbles from some if they feel you've overspent or there isn't enough food and drink they like in your trolley. To prevent this happening, why not agree a budget and shopping list before you go and have a cooking rota so different people choose the meal each evening. If this sounds too complicated then maybe half board, full board or all inclusive would be a better option!
3. If the reason you've invited your in-laws is so they can help with childcare, you shouldn't presume that they'll mind your kids every evening so you can go out. It's much better to have a chat and see how much babysitting they're willing to do beforehand – after all, they'll want to enjoy the holiday too.
4. Making a group booking can be stressful if you have to chase people for deposits so unless you're staying in the same villa or cottage you may want to encourage each couple/family to book individually.
5. Don't forget that if you pay at least £100 of the cost of the your holiday on your credit card then if something goes wrong you can claim the whole cost of your holiday through your credit card company as well as your travel company, as long as the total cost of your holiday doesn't exceed £30,000. Remember, however, that you'll need to ensure that you can repay whatever you borrow on your card. If you can clear the balance in full straight away so much the better as that way you'll avoid paying any interest. If you are going to pay off the cost over several months remember to factor in the interest that you will pay on top of the cost of your break.
Get in touch
Whether you do decide to go away with family and friends or on your own, we'd love to hear how you get on via Facebook and Twitter.
*Red Dot questioned a nationally representative sample of 1,000 adults aged 18 and over between 20th and 24th April, of whom 90 were Scottish residents.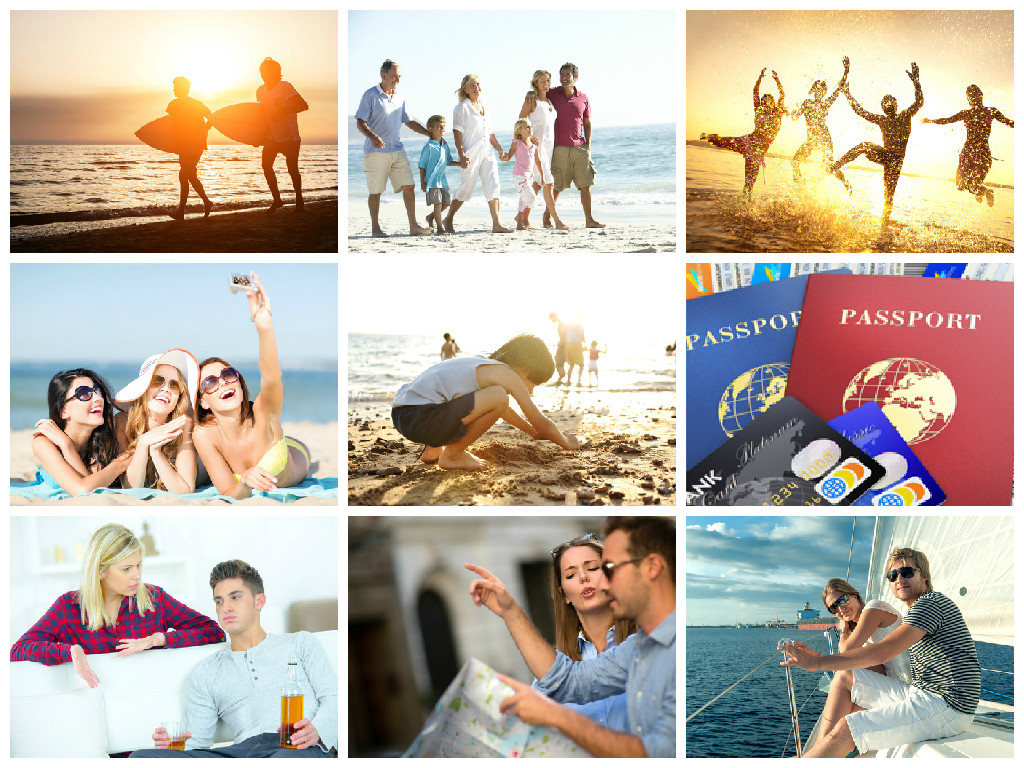 Disclaimer: All information and links are correct at the time of publishing.