You've found the perfect house and got your new mortgage sorted; now you just need to sell your place.
It is possible to sell your home in two weeks as long as you're prepared to work hard and be realistic. It pays to have a little luck on your side too. You just need to remember the three Ps:

Presentation
Price
Promotion
Most importantly, it's vital that you start thinking objectively and don't let how much you love your home cloud your judgement over the coming weeks.
If you haven't got your new mortgage sorted, Ocean might be able to help you. To find out more, click here.
Presentation
You need to roll your sleeves up and get busy with a paint brush. Repainting could really freshen up your rooms. If you love bright colours then it might be time to tone it down and go for something neutral. This doesn't mean you should paint everything white or magnolia; instead take a look at the other options available.
Decluttering your home could make the rooms appear bigger and help potential buyers as they try to visualise how their own furniture could fit. For instance, if you have children then it might be a good idea to reduce how many toys you have on display. If the toys can't be put away in cupboards, it might be an idea to box them up and ask a friend or relative to store them for a while. You wouldn't want potential buyers to trip over something as they view your property.
Top Tip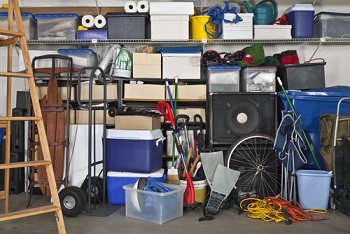 Be as ruthless as you can when decluttering. If you haven't used something in months then it might be time to say goodbye. You could sell the items on ebay, give them away on freecycle or a to charity shop or take them to the tip. As well as tackling your home you should devote a bit of time to tidying up your gardens and drive if you have one. First impressions count and you want potential buyers to be impressed as soon as they arrive.
Don't overspend when improving the presentation of your home and garden. If your home is clean, tidy and looks well cared for then potential buyers should be impressed. You could decide to go overboard and rip out things like carpets that don't need replacing, but beware as you could be spending money that you'll never get back. Obviously if your carpets are very stained and threadbare, replacing them could be a good idea; just try to weigh up the pros and cons before you start.
Pricing
Getting your price right is arguably the most important thing when trying to sell your home. All too often people price according to what they think the property is worth and not what similar properties are selling for in the area. If you overprice your home then viewings may be few and far between and you could be waiting years for a sale.
You want to sell your property quickly because you have found your perfect home, so you need to ask yourself if the price you have in mind is realistic.
To compare 'sold' prices and not 'for sale prices', visit Rightmove's House Price page. You will be able to put in your postcode and search for properties that have sold in your area.
Remember that even if a potential buyer offers the full asking price, if the property isn't worth that much then their mortgage company's surveyor might down value it and they may struggle to get the mortgage. You may have to drop the price anyway in order to secure a deal.
Promotion
The art of selling a property in today's market is very different to selling one a decade ago. People now search online using property websites like Rightmove and Zoopla. Because of this you may choose to have a traditional estate agent, or alternatively an online estate agent like Sarah Beeny's company Tepilo.
There are pros and cons to both options so it's important that you consider which is better for you.
Using an online estate agent could be much cheaper than a traditional high street estate agent as they charge a set fee rather than a percentage fee based on how much the house sells for. In using an online estate agent there is the potential to save thousands of pounds in fees, but you will have to do the viewings yourself.
When using online estate agents like Tepilo, you need to write and upload the property descriptions on to their website, and the estate agent then puts it on property search sites like Rightmove and Zoopla. They could arrange for a photographer to take photos of your home or you could take them yourself. They could also create floorplans, send you a For Sale sign and so on. Their booking system would allow you to confirm viewings in just a few clicks and they handle the negotiations like a traditional estate agent would.
Online estate agents can be a great option if you want to sell your property in two weeks as you could arrange as many viewings as you like. With traditional estate agents potential buyers can only ring to ask for a viewing when the office is open, but with online estate agents they can ask anytime as all it takes is a click of a button.
If you would prefer to use a traditional high street estate agent, why not suggest holding open days at your home so potential buyers can call anytime on a set day. Make sure you do your research and ask about the fees involved before you sign anything. There's no harm in trying to negotiate a better rate.
Remember, if you manage to save money on fees then you could end up walking away with more cash than you expected from the sale of your home. In light of this, you could choose to reduce the amount you are borrowing for your new mortgage - which might make your monthly payments smaller - or alternatively you could use the extra cash to make some home improvements in your new place.
Disclaimer: All information and links are correct at the time of publishing.