Recent research by Citizens Advice Bureau has found that nearly two thirds (63%) of used car buyers didn't check whether or not the vehicle had an outstanding loan attached to it.
Despite the potential costly implications of not checking this, it seems many are unaware of the risks.
According to the research, two in five drivers have never heard of a logbook loan before, which is a concerning statistic considering the difficulties they could potentially cause.
What is a logbook loan?
Officially known as a 'bill of sale', a logbook loan is a loan that is secured against your vehicle, and has no credit checks. They can be taken out both over the internet and on the high street. The amount you're able to borrow should usually depend on the value of your car, but could be between £500 and £50,000. However, in some cases you may be restricted to borrowing up to 50% of your car's value.
Taking out a logbook loan can often be viewed as risky, and in some cases could work out to be very expensive. As the loan is secured on your car, it becomes the lender's property – and should you fall behind on repayments, they could end up taking it away from you.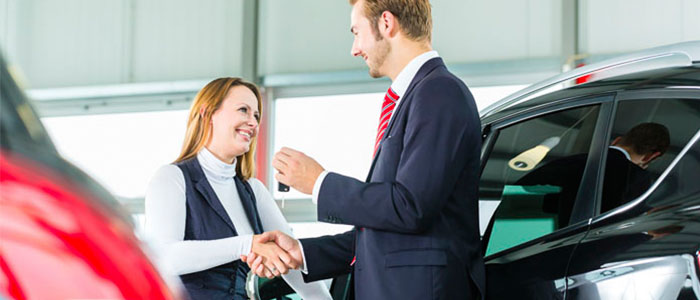 The biggest problem with logbook loans is that they can stay attached to vehicles that have been sold on to someone else, whilst finance is still outstanding. If a person buys a car second-hand that still has a loan secured against it, there is sometimes nothing to stop the lender repossessing the vehicle – even if the new owner was unaware of the debts and is not to blame. The research from Citizens Advice discovered that one in five people who reported a problem to them about this had their car repossessed, despite not being the initial borrower.
How can I find out if a car has finance attached to it?
Online checks provided by companies such as the RAC and the AA can sometimes uncover logbook loans, however this is not guaranteed and they are likely to charge a fee. For a bit of extra reassurance, a HPI check might be a better option to choose. This will also cost, but it can tell you if a car has any finance attached to it, and whether it's been stolen – as well as other useful information.
In cases where a car hasn't been registered properly, it's possible for a loan taken out on it to not show up on a history check. For this reason, it's a wise idea to keep these tips in mind to try and ensure you don't end up saddled with somebody else's debts:
Ask to see the original V5 registration document (not a photocopy). If the seller can't produce one it could be a sign that the car has debts attached to it – as logbook lenders will usually retain the V5 as their security.
Only buy from a car retailer that you trust. Check their history online and make sure they are reputable and well established.
Look out for 'no refunds' signs or anything similar as these could be an indication that the seller isn't trustworthy.
Remember, if you have any doubts about the authenticity of a car's history, you'd be best to walk away and do some further research before committing to a purchase.
A growing problem
The CAB estimates that the number of logbook loans taken out in 2014 could reach as many as 60,000. This might mean a higher number of cars are sold on with debts attached to them, which could cause significant problems for buyers unaware of the practice.
Because of this, there has been much pressure placed on the government to update and improve the laws on logbook lending, as more and more people are left out of pocket and confused by the complicated contracts.
Ocean offer personal and homeowner loans suitable for a wide range of purposes, and could be used towards paying for a car.
Logbook loans are often seen as a quick and easy way to get cash without the need for a credit check. But they are often very risky and should be considered with caution. If you're concerned about buying a second-hand car in case there is someone else's finance attached to it, it's a good idea to keep an eye out for the tell-tale signs listed above and to do your research before signing the deal.
Disclaimer: All information and links are correct at the time of publishing.