New measures under the Consumers Rights Act have been introduced, meaning you can benefit from an extra level of protection if you have purchased faulty goods.
This new legislation provides customers with longer refund-guarantee rights and an added layer of protection when purchasing digital content - which will no doubt come as a welcome addition for many.
What the new laws mean for you
There have been numerous changes to legislation, but one of the key points is that should you buy a product which is faulty, you are entitled to a complete refund – providing the claim is made within 30 days after you bought it. In the past, retailers could set their own time period, as laws only covered refunds for a "reasonable time". Once you have applied for a refund, the money must be returned to you within 14 days.
In the Consumer Rights Act 2015, it is stated that any goods you purchase:
- Must be of satisfactory quality. Here, the price of the goods and any description of the goods will be taken into consideration.
- Must be fit for purpose.
- Must meet the consumer's expectations.
Alongside this, if a dispute occurs, you should now be able to go through a certified Alternative Dispute Resolution provider – similarly to the system a tenant looking to claim back a renting deposit from a landlord would go through. This is much cheaper than going to court, but some retailers are not yet signed up, so there is no guarantee this service will be available.
Goods and services with added protection
One of the main areas that is now covered by the Act is goods bought in a digital format. For example, should you purchase an online film, music, game or eBook, you will now be eligible to have what you paid for replaced if the download doesn't work or if the product is buggy or faulty.
If you download something and it infects your computer with a virus, you may be able to claim compensation from the retailer to have the virus removed.
Alongside this, should you pay for a service and feel as though it was not carried out with reasonable care, the provider is legally obliged to correct what went wrong. This can apply to many different services, from fixing your car to having a haircut or even a beauty treatment! You now have the right to either request a refund or that they try to put things right.
Purchasing second-hand goods from a retailer is also covered in the new legislation, but if the items are from an individual seller, this won't apply.
If you want to know more about the changes introduced in the Consumer Rights Act 2015, click here to read more from the Citizens Advice >
Double up your protection with Section 75 of the Consumer Credit Act
Paying for goods and services above £100 but under £30,000 with a credit card gives another layer of protection, so it may come in handy to use the two together.
Under Section 75, if an item is faulty or the retailer goes bust before you receive it, you can place a claim with your credit card issuer and the company you bought the item from for a full refund.
This protection extends to products or services where you pay part on your credit card and the rest of the balance in another format – providing the credit card payment is over £100 and less than £30,000. For example, if you decided to build an extension for £20,000 and put a deposit of say £1,000 on your credit card – you would be covered for the full amount should something go wrong that was not your fault.
So, when paired up with the new legislation, things are looking pretty good for your consumer rights.
For more information on the Ocean credit card, including how to apply, click here >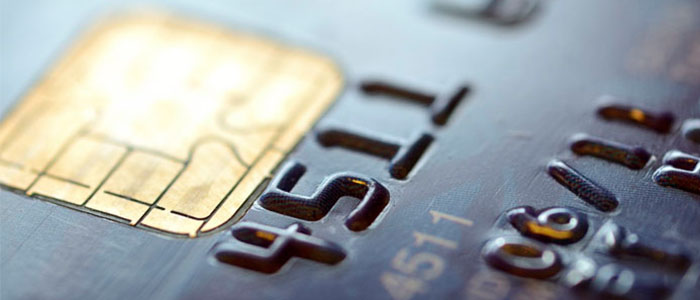 Disclaimer: All information and links are correct at the time of publishing.