What does your dream home look like? A historic mansion in the country, reminiscent of the stately home in Downton Abbey?
Or perhaps a luxury apartment, similar to a New York penthouse? Or maybe your dreams are a little more achievable.
According to our research, the 'dream home' for Brits is a detached house in the country with a large garden and en-suite bathroom that's conveniently located for the shops.
A lack of imagination you might say? But maybe most Brits just want a dream property they can achieve some day.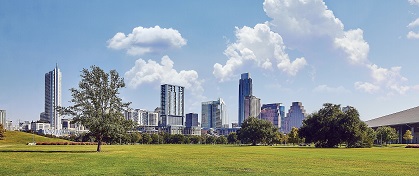 Type of property
What we desire
Both a detached home and a house in the country came joint first in the poll to see what type of property us Brits would love to live in. Owning a bungalow was a close second, with many desiring a one-storey home. Perhaps unsurprisingly, this peaked for those aged over 55.
Where we live now
A quarter of the population, 12.5 million people currently live in a suburban semi-detached house. Meanwhile, just over a fifth of Brits live in a flat and slightly fewer live in a terrace house, possibly due to our ever-growing and thriving city centres. However, only 15% of people say they live in the 'dream' detached house.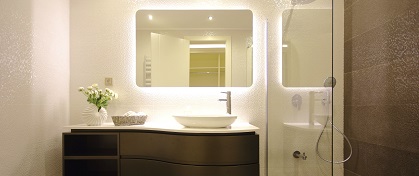 Our dream home
When asked about which features Brits would most like to see inside their dream home, extravagant features went out the window in favour of more achievable home improvements.
A large garden, an en suite bathroom and access to local amenities topped the list. Tennis courts, saunas and wine cellars, meanwhile, were bottom of the list of must-haves.
List of Dream Home features in order of preference

Top ten features

Bottom ten features

Large garden

Moat

En suite

Practice golf green

Close to local amenities

Pond

Kitchen-diner

Panic room

The 'wow' factor

Shed

Original features in an older property

Within a gated community

Indoor swimming pool

Sauna

Summer house conservatory

Wine cellar

Top-of-the-range kitchen appliances

Tennis court

Garage

Other
Perhaps surprisingly, gardens are a big priority in the dream home of young people (aged 18-24) – with 1 in 5 voting that one as a must-have. In contrast, people aged 55+ prefer the comfortable practicality of an en suite bathroom.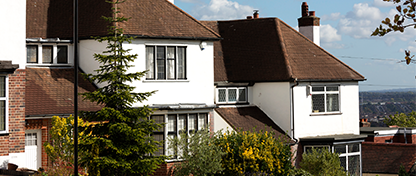 All in all…
The results show that Brits are more focused, even in the dream world, on practicalities in their home rather than extravagance. Luxury features were bottom of the list of things people want from their home.
It would seem that most of us have quite modest tastes when it comes to our 'dream home' - or maybe we are just focusing on what seems achievable. An en suite is probably not the first thing to spring to mind when asked to describe the perfect property.
However, functional practicality is a blissful idea for busy families in 2016, who may well spend a stolen quiet moment dreaming of a larger, detached home in the country as a possible upgrade to their current suburban semi.
If you enjoyed this, why not take a look at the results of our last Dream Home survey?
*3Gem questioned a nationally representative sample of 2,000 adults aged 18 and over between 18th August 2016 – 25th August 2016, of whom 639 were Scottish residents.
**Figures regarding property value are derived from ONS UK, July 2015
Disclaimer: All information and links are correct at the time of publishing.