When you're looking to buy a house, what are you searching for?
The perfect family home, the best you can afford with a smaller deposit or a property you'll be able to live in for the rest of your life?
It seems that some house hunters in the UK are doing the latter, as many Brits believe they'll move into their 'forever home' by the age of 44, according to new research by online estate agents Tepilo. But can you really get to the top of the housing ladder so quickly? Let's take a look at what you'll need to consider for a forever home and we'll see if it's better to wait until later.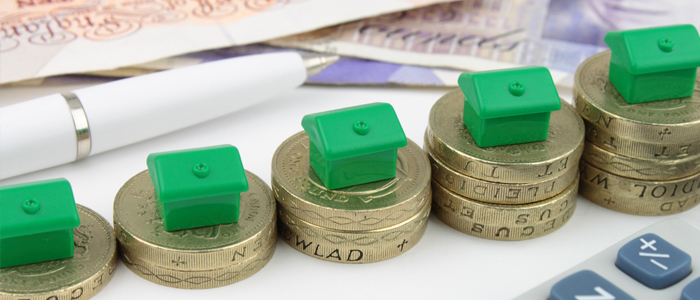 Brits settling down
By age 44, Brits expect that they will already have some equity from previous properties, a family and will be ready to settle down. They'll also be the right age to take out a 20 or 25 year mortgage and still have time to pay it back before they retire. This is why they think it's the right time to buy the property they'll live in for the rest of their lives.
Some people are so fixated on the idea of their dream forever home that they would be willing to pay well over the odds to secure it. One in 10 even say they would be happy to pay up to £30,000 more than the property was worth to guarantee the house.
However, not everyone believes that it's possible to buy a forever home. A third of over 55s say they don't think such a place exists, as they think what they require from a house will change too much over time. For example, after the kids have moved out, some people look to downsize to a property that suits them better and will be cheaper.
Buying for life
If you're looking to buy a property that you'll want to live in for the rest of your life, you'll need to consider what you'll want throughout your different life stages. When your kids are young, being in the catchment area for good schools is likely to be a top priority, as well as having an outside space for them to run around in. But when you're older, you might be more interested in how near the property is to public transport links or to a supermarket.
Buying a forever home isn't always an option and you don't have to think that the property that you're living in by age 44 needs to be the one you'll spend the rest of your life in. It will take some people longer to save up for their first property and then to build up enough equity in their house to make the move up to their dream home. You don't need to feel that you should buy your forever property just because everyone else is at your age – it's better to wait until you're ready.
Life changes can mean that the property you thought you'd stay in forever just isn't suitable any more. This could be if you or your partner are made redundant and can't keep up with the mortgage payments anymore, you get divorced, or you want to move to be nearer the kids or grandkids. It's important to keep this unpredictability in mind when picking your perfect home. If circumstances changed, would you struggle to sell the property?
If you're looking to move house but you've struggled to be accepted for a mortgage, see how Ocean could find you a mortgage deal.
Disclaimer: All information and links are correct at the time of publishing.