Are you planning to buy something online, but feel unsure whether to use your credit card or debit card?
Well there isn't actually a straightforward answer to which one is best. There's a few things you should consider when deciding, such as your financial situation and how much you'll be spending.
But before we get into the nitty gritty of which type of card would be the better one to use when shopping online, let's take a look at the main differences between them.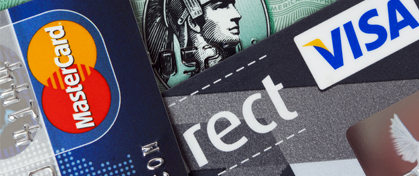 Debit card vs credit card
Let's start with the debit card. When you make a purchase on this type of card, the money is taken from your current account automatically. This means that you'll only be able to spend up to the amount available in your account (including your overdraft). So, if you have zero funds available, your card will be declined.
A credit card, on the other hand, lets you borrow money up to an agreed amount (known as your credit limit) and pay it back in monthly instalments with interest.
This spending limit is determined by your personal circumstances and how good your credit history is. For example, you may find that you're given a lower spending limit if you've struggled with borrowing in the past.
With a credit card, you can choose to either pay off the balance in full or make the minimum payment each month. However, if it's not an interest free credit card (0% interest on purchases) and you don't clear your balance, you should bear in mind that this interest can build up. If you clear your balance in full every month, though, you won't pay any interest at all.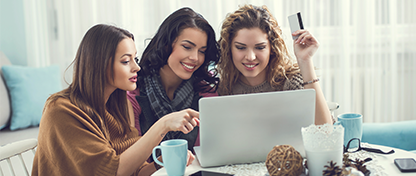 So which is best?
Well this all depends on what you prefer, what you're buying and how much you'll be spending.
If you're shopping online, it can be easy to spend more than you planned due to the postage costs and other promotions you may come across. With your debit card, you can only spend the money you have so you may be less tempted to splurge.
However, if you're making a large purchase and want to make the bill more manageable by splitting it into instalments, a credit card lets you do this. If you don't have the funds right now, you can use a credit card to purchase the item and pay it off at a later date. Just be certain to never miss your minimum payment.
Meanwhile, when you shop online with your debit card, you don't have to worry about being late with your payments or the build-up of interest being added to your balance. Just be certain that you always know what available funds you have to prevent unplanned overdraft charges.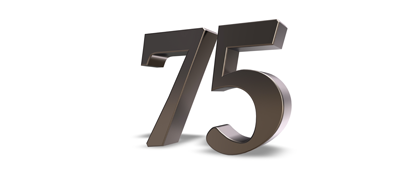 Am I covered?
So far, whether you choose to shop online with a credit or debit card comes down to your own personal spending preferences. However, there is one key advantage that credit cards offer and debit cards don't – protection for your purchases under Section 75.
One of the main benefits of paying for something on a credit card is that if the item is faulty or the company you bought it from goes under, you can apply to your credit card provider for a refund. You do not have this right if you bought it with a debit card.
As long as your purchase cost between £100 and £30k, you're legally protected under Section 75 of the Consumer Credit Act 1974. By this, we mean that your credit card provider is as responsible as the seller for providing you with a refund if there's something wrong with your purchase. And that protection is there whether you're shopping online or in store.
Because of this, it may be worthwhile considering using your credit card for high value purchases to make sure you're covered if anything goes wrong. Of course, there are certain rules to claiming – you can read more about Section 75 and what it covers you for here.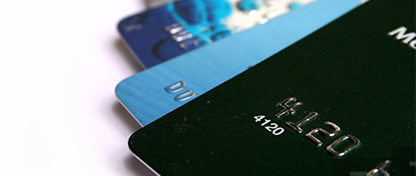 Different types of card
There are many types of credit card available, with some offering rewards when you spend on them. These can include supermarket and airline credit cards, where you can collect points or air miles when you spend. This is something to bear in mind when shopping online.
Some debit cards offer similar incentives in the form of cashback. Depending on your account and bank, you may be able to activate cashback deals that entitle you to a percentage back of what you've spent with a specific retailer on your debit card.
You should look at what rewards or cashback may be available to you before using your card online. After all, this may make your decision between using a credit or debit card that little bit easier.
Know if you're accepted before you apply with Ocean's Credit Card QuickCheck
Get credit - up to £1,500
QuickCheck won't affect your credit rating
Get a response in 60 seconds.
39.9% APR Representative (variable)
Intelligent Lending Ltd (Credit Broker). Capital One is the exclusive lender
Check Now
Disclaimer: All information and links are correct at the time of publishing.