If you're struggling for space and can't decide whether a conservatory or extension is the answer, don't worry - we've got you covered.
We've done the legwork for you – here are the pros of cons of each to make your decision that little bit easier:
Extension
Before you look into extending your home, have a think about why you want that extra space. Do you dream of a bigger kitchen or are you in need of an extra bedroom to accommodate your growing family? Then again, is it a study you need or do you just dream of a larger space for family get-togethers?
There're many reasons why you might consider an extension. They can be very versatile, which is one of their major benefits.
For example, an extension can be the perfect way to add extra rooms, simply because you're not just limited to one floor – they can be multi-storey too. So if, for example, you wish to extend your current kitchen, you may be able to build another bedroom on top of it as well.
And as long as you stay within the guidelines, you shouldn't need planning permission for the work. If there is anyone on your street who has already extended their house, why not ask to take a look? This can give you a good idea of what you might be able to achieve with your home if the properties are similar.
However, while there are certainly a lot of benefits to getting an extension, there are drawbacks as well. Probably the biggest con to choosing to extend your home is the cost.
Although there are some trade cost-cutting tips, an extension is generally going to set you back several thousand pounds.
When working out your budget, it's important to keep in mind the price of a building surveyor, labour charges, and the cost of the building materials and interior design. Altogether, it could be pretty expensive – so be certain you're happy to make such a large investment.
As well as how much money it could set you back, you should think about the time it will take for the work to be completed.
For example, if you're extending your current kitchen or bathroom, you'll need to expect a fair amount of disruption in your home while the work is completed. You may find yourself without some home comforts for a short while.
A loft conversion can create a huge amount of dust, so you may need to get your home professionally cleaned once the work is finished. And if you're having a totally new extension built, you may need to wait for it to be wired and plumbed in, which can take even more time.
Of course, it will depend on the work you're getting done. Even with the cost and inconvenience, an extension might help you achieve your dream home. Plus, it could help to add value.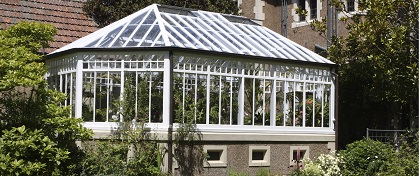 Conservatory
With the unpredictable British weather in mind, you may be questioning whether a conservatory is a wise investment? Well, it all comes down to what you will use the conservatory for.
Conservatories are perfect for enjoying the garden view from the comfort of your home in all weathers. It's an ideal place to sit and relax and can add a light and airy space to your property,
A great bonus of a conservatory is that it can open up the back of your house for an additional seating or dining area. Essentially, you'll be getting an extra room for your money.
However, conservatories do have their pitfalls. The internal temperature of a conservatory can vary depending on the season. So in summer you may find that the greenhouse effect makes the conservatory too uncomfortably hot to enjoy and in winter it could be too cold to sit in if you don't have heating. Keep in mind there's a regulation in place that means the main heating system of the house must not be extended into the conservatory.
However, you generally don't require planning permission to build a conservatory, subject to certain rules. Plus, conservatories can be far cheaper than an extension, so may be a more affordable way to create extra space.
On average, you can expect to pay anything between £4,000 and £10,000 for a conservatory. Of course, the final cost will depend on the size and materials you choose, and whether you opt for additional features like underfloor heating and blinds to combat the temperature problem.
Best of both
If you're undecided between the practicality of an extension and the stylish look of a conservatory, you may choose to have both.
An orangery is something you can consider if you're hoping to extend one storey of your home, and it combines elements of both a conservatory and an extension. This style usually has the solid brick features of an extension and the glass windows or roof you would find in a conservatory.
Which one shall I choose?
When you want to create extra space, the main thing to consider is what you'll be using it for.
Although adding larger rooms can increase the value of your home, it's important to think about whether this will actually benefit your household now.
If you have no plans to sell up and you simply want to add extra space to turn the property into your dream home, your decision should reflect this. If a new kitchen or extra bathroom will make your family life a lot easier and happier, this is what's likely to sway your decision.
Disclaimer: All information and links are correct at the time of publishing.