No matter how many rooms you've got in your property, at one point or another you've probably bemoaned the lack of space in your home.
Whether it's an extra bedroom to put up those guests at Christmas or you just want storage space to keep all of your clothes in, most people could do with another room. But could the answer lie above your head?
Converting your loft into an extra bedroom or guest room is undoubtedly a big project, but it will give you more room in your property and could even increase the value when you come to sell. In fact, the HomeOwners Alliance suggests a converted loft could add as much as 20% onto the value of your home, so it's certainly something worth considering.
Planning permission
If you're converting a loft, you won't usually have to apply for planning permission for this, unless:
• your home is in a Conservation Area or it's a listed building
• the converted space will be over 50m3 or 40m3 for a terraced house.
A few extra rules also apply if you're planning for your conversion to include a dormer, meaning you'll also need planning permission in these cases:
• the dormer will be higher than your roof's current high point
• the dormer will extend beyond the existing roof slope on the front of the house
• you're planning to include non-obscure glazed side windows that are less than 1.7m above the floor
• the dormer will be within 20cm of the eaves
Even though you probably won't need to get planning permission, you will need Building Regulations approval for your loft conversion.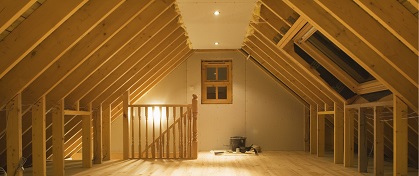 Doing the work
Before any work is started, you should get an architect or surveyor to take a look at your loft space and see if it's suitable for conversion. Your roof will have to be a certain height and there's got to be enough floor space in your loft – a reputable builder will be able to tell you whether this is the case.
It's a complicated project so it's not a good idea to tackle it yourself – unless you're a builder, of course. To find a trader for the job, it's a good idea to speak to friends or family members and see if there's anyone that they can recommend. Alternatively, you can search for a suitable builder on a tradespeople review site like Checkatrade.com. It's worth getting quotes from two or three traders – that way, you could negotiate a better deal.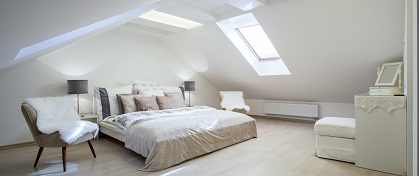 Covering the cost
One thing that might be putting you off getting a loft conversion is the upfront cost involved in the project. Even though you could increase the value of your home over the long-term, the initial cost for a loft conversion can be quite high and it might mean you'll have to save up for a relatively long time to afford it, if you've not got enough in savings already.
As an alternative to this, you might want to consider taking out a home improvement loan to cover the cost of the work upfront, and you'll then be able to pay it back over a number of years. Keep in mind though that these types of loans are secured against your property and if you don't keep up with the repayments, your home could be at risk of repossession.
Compare 100s of homeowner loans
Start from £10,000 - £250,000 - Repayment terms that suit you.
Find out more
Disclaimer: All information and links are correct at the time of publishing.