Can buying a home really be as straightforward as raising your hand at a property auction?
Buying a property through the traditional process of making offers through an estate agent can be so confusing we've written not one but three blogs about how to do it – which you can read here, here and here!
So, does purchasing a property at auction make things any simpler? And, perhaps more importantly, can it help you bag a bargain? Read our latest blog to find out.
Property auctions: the pros and cons
Property auctions are not just for property developers – lots of people have secured their home by putting in the winning bid at an auction. And although the auction itself can be a nerve-racking experience, it completely removes the risk of the sale falling through further down the line, which can happen during the traditional process (you can find out more about gazumping and gazundering here). Buying at auction also means you don't have to worry about the buying chain breaking or being held up.
However, perhaps the biggest drawback of looking for your home at a property auction is that you need to have the money to buy it ready. Usually, when you make an offer on a house you don't actually need to have your mortgage – although you may have secured a mortgage Agreement in Principle. At an auction, if you win you need to pay a 10% deposit immediately, and you'll then have just 28 days to pay the rest.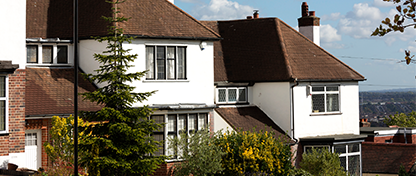 What to expect
Before you set foot in the auction house, you'll need to search online and pick up some auction catalogues to see what's available. You'll have your own list of priorities, like where the property is, how many bedrooms it has and the price, and you can use these to narrow down your search.
Once you've found a property you like the sound of, you'll need to arrange a survey. If you're relying on a mortgage to cover some of the price, you'll need to secure this and pay for a mortgage survey. Even if you're paying for it all yourself, it's a good idea to get a survey to highlight any potential problems that could end up costing you.
Guide price
The property you've got your eye on will have a guide price, and it could be a real bargain! Don't be fooled though; if the house or flat is in a popular area or great condition, this won't have gone unnoticed. If there's a lot of interest, you may find that the price of the property quickly shoots up during the auction, and you should only bid what you can afford (more on that later).
Sometimes properties end up at auction because the vendor wants a quick sale, because it's considered a unique property, or maybe because it's a repossession. It might be priced low in your catalogue, but don't guarantee on the price staying there.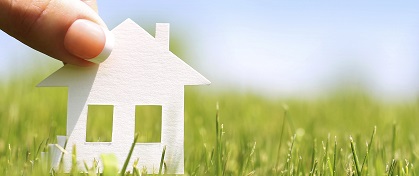 Bidding
Before you enter the auction, make sure you have a strict budget in place and don't bid above this – however tempting it might seem. Auctions can be exciting experiences and it's easy to get carried away, but you should never bid more than you can afford.
There's an important reason for only bidding up to your budget. Once that hammer drops, the property is yours and you're subject to a legally binding contract with the vendor. If you have bid more than you can afford and need to back out, you can be sued for breaching this contract.
If the property you're after becomes the subject of a bidding war and the price soars, be prepared to walk away. Better that than being forced to fork out more than you can afford – or being sued!
After the auction
As we said, once that hammer falls on your winning bid, the property is yours. In the UK, you have up to 28 days to pay for the house you've won at auction, but you must pay the deposit on the day you win. You can then move in – or get to work renovating it for renters or to put back on the market, if that's what you've planned.
We hope this blog has lifted the bid on property auctions and made a few things clearer.
Disclaimer: All information and links are correct at the time of publishing.