If you're a keen follower of all the latest property news, you'll probably agree that 2016 has been an uncertain year for house prices in the UK.
From the vote for Brexit to the Bank of England base rate being slashed again, property buyers and sellers are likely to agree that nothing's been certain for house prices this year.
Now, with figures falling, it may seem like the perfect time to buy. But with the UK still yet to leave the EU, is it better to wait until the future's more certain? Read on to learn more.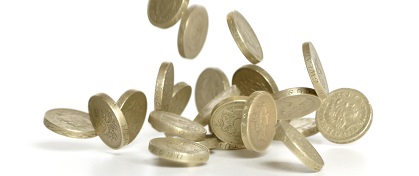 Tumbling prices
House prices fell in August, according to figures compiled by Halifax. The decline followed a slow summer – although the average property price was still £213,930, which is far from small change!
However, while property prices are coming down, so too are mortgage approvals. According to the British Bankers' Association, the number of domestic mortgages approved by banks during August was a fifth lower than in August last year.
So, although house prices are slipping, it doesn't seem as though there's been a rush of buyers looking to pick up a bargain as a result. In fact, this drop in activity might help explain why the Bank of England announced that it was cutting the base rate from 0.5% to 0.25% in August.
Is it right for you?
Ultimately, if you are planning to buy a home, market conditions should only be a tiny factor in your decision. More important factors are whether you have a deposit in place; you can afford the repayments; you're likely to be accepted for a mortgage; it's the right decision for you and your family, and the size and location of the property you're hoping to buy.
Yes, lower prices and a lack of buyer activity might put you in a good place to negotiate with the seller when you put in an offer, particularly if the house has been on the market for a while. However, if you're looking in a popular area, you may still have to battle it out with other buyers.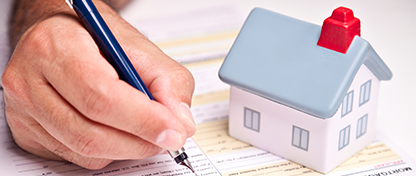 Are you ready to buy?
As we said, while market conditions can give you a little nudge on to the property ladder, you should never feel rushed by them. Buying a property is probably the biggest financial decision you'll ever make, and it's certainly not one to rush.
To start with, you'll need a sizable deposit. If you're a first-time buyer this will mean saving up, and if this isn't your first home you'll need to list your current one for sale in order to make enough cash to cover your deposit.
According to the 2016 Which? National Property Survey, borrowers today need a deposit equal to at least 5% of the value of the property they're buying. Going off this, if you're looking for a home marketed for £200,000, for example, you'll need to pay £10,000 towards it – which could take a while to save.
Once you've saved up a deposit, you'll need to start looking for a mortgage. With the base rate coming down, mortgage rates are generally quite competitive at the moment. However, that doesn't mean you'll get one quickly.
Following the Mortgage Market Review of 2014, mortgage lenders carry out a very detailed review of your finances. This includes asking about your income, outgoings, other financial commitments, spending habits and plans for the future.
The lender you apply to will also conduct a stress test. A stress test is a way of calculating whether you could afford to keep paying your mortgage if interest rates went up and your payments did too. If it doesn't appear like you could, you may be turned down – even if you can afford the mortgage you've applied for right now.
Finding the right home
So, you need to weigh up whether buying now is right for you, and then save up your deposit and apply for a mortgage - and you need to actually find a property you want too! It can take some time to find a new home that's right for you, and while the price is certainly one of the deciding factors, it's not the be-all and end-all.
It can take weeks or months to find a house you want to buy, and then more time to negotiate with the seller. So while falling house prices may inspire you to start looking, there's every chance that by the time you've found a property you want to buy, prices will have started to go up again.
So, back to the original question: should you buy a house while prices are low? Our advice would be no; instead, treat low prices and a lack of buyer demand as a nice bonus only when you feel ready to buy a home.
Disclaimer: All information and links are correct at the time of publishing.