It's now been a month since the Bank of England cut its interest rate to just 0.25%.
This is good news for anyone on a tracker mortgage, and it could be even better news if you're planning to get a mortgage in the near future. Speaking of which, are the current low interest rates a reason to get a move on and buy a home?
Let's take a look.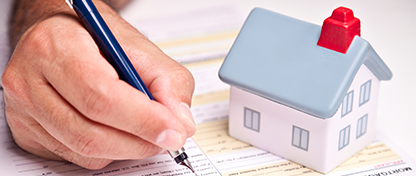 Good news for borrowers
An interest rate cut is good news for borrowers. It means you should find more competitive deals on the market as lenders follow the Bank of England and lower their own rates.
Now, you may not actually qualify for the best deals out there. That depends on a whole range of factors, including your unique credit history.
There's lots of other things that will influence the mortgage deal you're offered when you apply. Lenders will consider how many other credit agreements you currently have, your income, the amount you want to borrow, and so on.
However, what lower rates do mean is there's a greater chance that mortgage applicants will be able to get their hands on a better deal now than they could have a month ago before rates were cut.
When you apply for a mortgage, you'll need to choose whether to fix. When rates are this low, fixing is a particularly attractive option.
To fix or not to fix?
On a fixed mortgage, you pay the same amount of interest throughout the term of your deal, which means that your repayments never change. If the Bank of England suddenly decides to put rates up, your own payments won't increase. And if rates fell, you wouldn't have the benefit of your own rate dropping.
As interest rates right now are so low, it makes sense to fix. We don't want to say the only way for interest rates to go is up because this hasn't happened for several years. However, if they're cut again they don't have far to fall.
Your other option is a tracker mortgage. This follows the base rate at a few percent above or below, and when the base rate is put up or down the interest rate on your mortgage will reflect this pattern.
Trackers let you enjoy the benefit of interest rates falling, but if they go up your monthly repayments will also increase.
Ultimately, the choice is yours and you can find out more about the pros and cons of both mortgages in our guide to fixed-rate mortgages and our guide to trackers.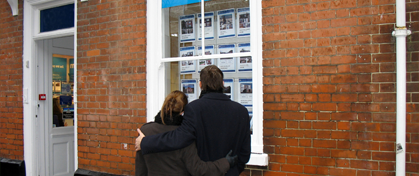 So, should I buy now?
We've looked at how low interest rates are good news if you're applying for a mortgage, but that doesn't mean you should be in a rush to become a homeowner. There's nothing to say that interest rates will dramatically increase in the near future, after all.
The important thing is that you don't rush it. To start with, you'll need to have a deposit saved up if you're planning to apply for a mortgage and buy a home. With the average first-time buyer deposit standing at close to £34,000, this is unlikely to be a sum most people can save up overnight.
On top of that, you need to think carefully about whether you can afford a mortgage right now. If you can't, your application could be turned down, which is bad news for your credit history.
Buying a home is something that simply can't be rushed. While low interest rates are very attractive, they aren't the only thing that matters when you're taking your first step on to the property ladder.
Should I remortgage?
But what if you already own a home – what does the fall in interest rates mean then?
Well, again, interest rates are not your only consideration here. The value of your home is also important, and you can learn all about the loan-to-value of your property and how to work it out here.
If your home has substantially increased in value, this, teamed with the lower interest rates, may tempt you to shop around for a better mortgage deal.
However, many lenders charge a penalty if you leave your deal earlier than you planned when you signed the contract. This charge can be pretty expensive so you will need to do your sums and work out whether the cost of this will actually outweigh what you'll save on a new deal.
If you took out your current mortgage before April 2014, you'll also need to be aware that the introduction of the Mortgage Market Review means that you may find the application process today is a lot stricter than your previous experience. If you want to remortgage because you're struggling financially and can't keep up with your current repayments, you could find it tough to switch to a new deal.
Speak to your current lender as soon as possible if you're finding it hard to keep on top of your repayments. They may be able to come up with a new agreement that makes your monthly payments more manageable.
Disclaimer: All information and links are correct at the time of publishing.