According to the Office for National Statistics (ONS), the cost of privately renting a home in the UK rose by 2.5% from December 2015.
Where England saw jumps of 2.7% during this period, Scotland witnessed a 0.9% rise and Wales just 0.7%.
Rents on the rise
Across the UK, the South and East saw the steepest increases, with London paving the way with a huge 3.9% increase in rental prices.
Rents in the East and South East both shot up by 2.8% in the 12 months leading to December 2015, where the East Midlands saw a rise of 2.2%.
The North, on the other hand, saw rent prices grow at a much steadier pace, with the North East (0.6%), Yorkshire and the Humber (0.8%) and the North West (1%) all increasing by smaller levels.
On average, rental costs in the UK rose by 1.8% last year when London is excluded from the calculations.
How does this affect me?
Well, if you're currently renting, you may have already noticed an increase in rent over the past few years. But if you're in a fixed contract with your landlord, how much you have to pay may not have changed over the course of it – usually they will have to stipulate in the contract how often or when they can change your rent payments.
In a fixed-term tenancy, your rent payments will typically be fixed for a certain amount of time, unless the landlord asks to change them and you agree. So, if you disagree, the landlord won't be able to change how much you pay until after the contract expires.
Unfortunately, once your contract ends, your landlord may decide to increase the rent.
And if you want to move, perhaps because you're relocating to a different area or you want more space, you may find that the rent on offer is far higher than what you're used to.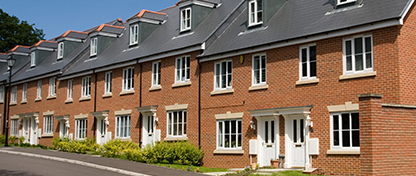 I can't afford my rent anymore – what can I do?
If your landlord does decide to increase your rent to a level that becomes unaffordable to you, there may be a few options you wish to consider. Remember, your landlord must give you notice if they plan on increasing your rent, which should be one month if you pay rent weekly/monthly and six months' notice if you pay yearly. Your landlord can't hike your rent up before your contract ends without permission from you to do so.
Should you think the new rent charges are excessive – say if they are significantly more expensive than rent in the same area in similar properties – you could have grounds to apply for the Rent Assessment Committee (RAC). It's important to tread carefully though, as your landlord may decide to evict you if you're an assured shorthold tenant as this could be cheaper than negotiating on the rent.
Unfortunately, if you find yourself unable to afford an increase in rent, you may have to start looking for a different property elsewhere. Consider speaking to your landlord and seeing if they would mind negotiating on the rent to come to a better deal for you both. Here, it usually pays if you've been a reliable tenant, but your landlord will have the final say.
Should I look to buying instead?
If you haven't done so already, there's no time better than the present to start saving a deposit so that you can buy. If owning your own home is a dream and you haven't bought a property in the past, the Government's Help to Buy ISA* could help you by boosting your savings by an extra 25%. Once you have a deposit saved up, you can start looking at mortgage deals and house hunting.
Plus, with the Bank of England's base rate remaining low, now might be a good time to get a fixed-rate mortgage deal before rates rise.
However, many people prefer the freedom that comes with renting and don't want to buy a home. Purchasing a home is more of a commitment than renting, and it doesn't suit everyone's lifestyle, but it's important to remember that when repaying your mortgage, you're injecting money into your property as equity – whereas when you're renting, this money goes to your landlord.
*It was reported in August 2016 that the government bonus on Help to Buy ISAs cannot be included in the initial deposit on a home, but is paid once the sale has completed. Find out more here.
Disclaimer: All information and links are correct at the time of publishing.