With the winter nights fast approaching, it's important to get your home in tip-top shape for the cold months ahead.
Keep in mind these simple steps to make sure your home is protected from the chilly weather.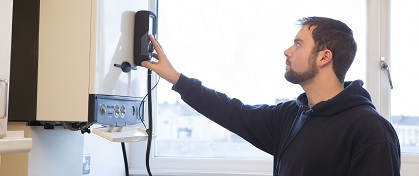 Boiler
Let's start with the boiler. If you haven't already done so already, it's worth getting your boiler serviced. In fact, it makes sense to get it serviced once a year.
You should only have your boiler checked by a professional. They'll be able to assess that it's functioning efficiently and safely, and doesn't pose a risk of carbon monoxide leakage.
If you have an old boiler, you may want to consider replacing it before the winter. Not only should this reduce the chances of it breaking down when you most need it, but, because the newer models are more efficient, it could also save you money on your energy bills. You'll then have the assurance that your home will be toasty warm when the temperature drops.
Only hire an engineer who is certified to work with gas appliances. The Gas Safe Register can help you find a reputable engineer.
For peace of mind, you can get your boiler insured. This means that if your boiler does pack up, the repairs should be covered (depending on your policy's terms and conditions).
If you have home insurance, don't forget to check if boiler insurance is included in your policy. If so, have a look to see what level of cover you have. Alternatively, you can choose a separate insurance and tailor it to the cover you'd like.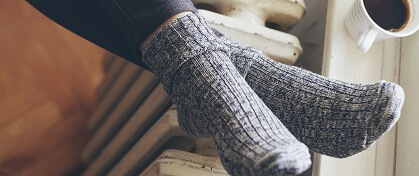 Radiators
For a warm and cosy home this winter, check whether your radiators need 'bleeding'. If they are hot everywhere but the top and make noises when the heating's on, you should 'bleed' them to increase their heating output.
To do this, you'll need a valve key (which you can pick up from a DIY store) and remember to wait until the radiator's cool to do it. Head here to find out how to 'bleed' your radiator. You should start feeling the heat in no time!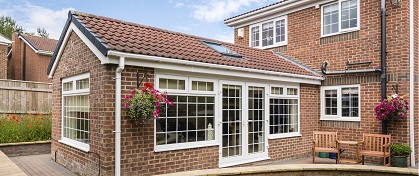 Gutters
Make sure you keep your gutters clear this winter. Debris like leaves and twigs can get caught in your guttering and cause the rain water to collect and not flow properly through to the drains. This can cause problems for your property and may lead to internal damp and other damage.
Clearing your gutters is a job you can do yourself - if you own a tall ladder or an extendable gutter cleaning kit that is - but as always, make sure it's safe to do so. Alternatively, you can contact a company that specialises in cleaning blocked gutters.
Insulation
When the icy weather hits, it's important that your home is well insulated. Loft and wall insulation can help prevent the heat your radiators produce from escaping. Although the work will cost you in the short term, it might just save you a small fortune on your energy bills.
Don't forget about your pipes either - if you're not careful the cold weather can cause the water in them to freeze, which can result in the pipes bursting and your home being flooded. You can prevent this by making sure they are well insulated or by keeping your thermostat on low to stop the water from freezing.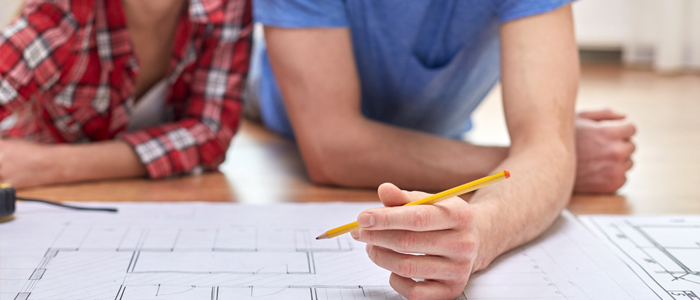 Winter is coming…
Depending on the work your home needs, winter might bring with it a large bill for home improvements. If the work needs doing and you don't have the money saved, you could consider borrowing to cover the repairs.
There are personal and homeowner loans available that could provide the money you're after. Personal loans are paid back over a shorter period of time and come with a higher interest rate, while secured home improvement loans are secured against your property. This means your home will be at risk if you don't keep up with your repayments.
Think carefully about how much you need to borrow and how much you can afford to pay each month before applying for a loan.
Disclaimer: All information and links are correct at the time of publishing.