One in five home insurance claims were rejected in the year from 2013 to 2014, according to new research by the Association of British Insurers.
Not having the right level of cover, making claims for something not covered by the policy and trying to claim for something worth less than the excess were some of the most common reasons given for insurers rejecting these claims.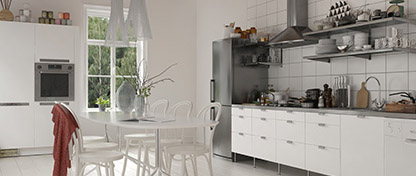 The importance of finding the right cover
Many people make the mistake of thinking a home insurance policy covers all of their belongings and fixtures, but this isn't true. It's really important to take out a policy that covers you with the level of protection you need.
When you're shopping for a home insurance policy, you must read the terms and see how far the protection stretches. Otherwise, you could end up out of pocket at a time when you have other worries on your mind.
In many cases, people have to claim on their home insurance for natural or criminal damage, which can include things like house fires, floods and burglaries. These sorts of events can be devastating as you're left to pick up the pieces. Not having the right home insurance policy can make a bad situation much worse as you'll have to find the cash elsewhere to repair or replace what's been damaged or stolen.
At a time when you're dealing with the aftermath and shock of one of these events, your finances can become stretched if you're not covered properly, which creates extra worry and stress.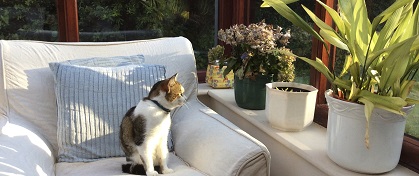 Tips to make sure you're protected
The research highlights that the average pay-out for a home insurance claim was just over £2,500, which is a lot of money to lose out on if your claim is rejected.
That's why we've compiled a list of tips to make sure you don't lose out because you're underinsured.
1. You need to have buildings cover if you have a mortgage, but contents insurance isn't required. However, if you don't have a contents insurance policy, you really should start looking for one.
2. Contents insurance protects belongings like your furniture, TVs, desktop computers, rugs, sound systems and stereos, CDs and DVDs and freestanding appliances like fridges and washing machines. But portable electricals and other high-value items may not be covered by a standard contents insurance policy. Always speak to your insurer and see if you can extend your cover if necessary.
3. Check how far your cover extends. By definition, your contents insurance may only cover your belongings while they're in the home. If you take them out with you or on holiday, it may be worth investing in extra cover.
4. Read the terms of your policy thoroughly before you commit to it. There may be exclusions that you're not aware of.
5. You should look to take out personal possessions cover for items like laptops, cameras, tablets and jewellery. Most insurers will offer you this when you take out contents insurance, but it's worth checking you have it.
6. If you want to cover a laptop or smartphone, gadgets insurance may be a better and more affordable option, particularly if you use them outside your home.
7. Even if you're living in a house share or renting, you should take out a contents insurance policy to protect your things. Having a lock fitted on your bedroom door if you live with others may reduce the amount you have to pay each month.
8. If your home has any non-standard features, like a thatched roof or glass walls, you'll need a specialist insurance policy to cover the building if it's damaged or destroyed.
We hope these tips help you get the protection you and your family need. If you have any questions, please don't hesitate to get in touch with us via our Facebook or Twitter pages!
Disclaimer: All information and links are correct at the time of publishing.