Taking a personal loan isn't something you should do without careful consideration.
By signing the credit agreement to take the loan you are committing to repay what you borrow – with interest - over a fixed term, so it is important to think about whether you can afford those repayments. Before signing up it's a wise move to make sure you know the ins and outs of how personal loans work. If you've already done your research, well done, you're as prepared as you can be. If you haven't, here are the top five questions we get asked.
And, if you don't see the answer to your personal loan question here, feel free to get in touch and ask – we're here to help after all.
1. What's the difference between a personal loan and a secured loan?
Secured loans are, as the name suggests, secured against your home. That's why they are only available to homeowners. In fact, they are similar to mortgages in that the lender takes a charge against your home as their security. That means that your home is at risk if you don't keep up with your repayments.
By contract, personal loans are unsecured, which means you don't have to be a homeowner to take one. With a personal loan, it's much less likely that your home will be at risk, although it is not impossible. Should you fall behind on payments, a lender can, in certain circumstances, apply for what is called a charging order to sell your property in order to reclaim the debt, but this is relatively rare.
2. How much can I borrow with a personal loan?
Typically, personal loans are available from a few £100s to up to £25,000. Here at Ocean we offer personal loans between £2,000 and £5,000.
How much you can borrow will be down to your own personal circumstances and what you can afford. Your lender will assess this when you apply by looking at your income and outgoings. Remember, you should only ever borrow as much as you need, even if you have access to more. Try to avoid the temptation to over-borrow as the more you borrow, the higher your repayments are likely to be, or the longer the time you will take to pay it off (or both) and you'll probably end up paying more interest too. If you don't need the cash urgently, saving is a much better idea.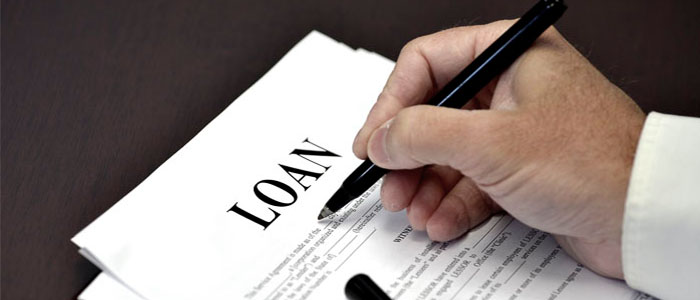 3. What can I use a personal loan for?
A personal loan can be used for pretty much anything. You could put the money towards a new car, home improvements, purchasing a new washing machine or even wedding costs. You could also use a personal loan to consolidate other existing borrowing (such as loans and credit cards) into a single monthly repayment.
But there are certain things you should not use the money for. It is not a good idea to borrow to gamble or to invest. Whilst it may work out in your favour, if it doesn't, you'll be putting yourself in debt with nothing much to show for it, except maybe a bruised pride. You should also avoid putting the loan towards a deposit on a house, as your mortgage provider will likely reject your application. This is because you could struggle to repay two large financial commitments, like a mortgage and a personal loan, at the same time.
Taking out a personal loan on behalf of someone else is something to avoid, as well, simply because you would be held responsible for repaying it if they start to pay late, part pay or miss payments altogether.
4. Can I get a personal loan if I have a poor credit history?
You may be able to – but it will depend on just how bad your credit history is. Some lenders specialise in offering loans to those with less-than-perfect credit histories. However, you may face a higher interest rate than someone who has a perfect credit history.
Ocean offer competitive personal loans, and we're experts at helping customers with poor credit histories. Find out more about our personal loans for bad credit.
5. How much interest will I pay?
This depends on a number of factors, including your credit rating and how long you'll want to borrow the money for. You'll often see the interest rate advertised as a % Representative APR. This means just over half of those applying for a loan will receive the advertised rate, whereas the rest may get a higher (or lower) rate dependent on their credit rating.
You can find out more about representative APRs here >
The duration of your loan may also affect the amount you pay in interest. The longer your loan lasts for, the longer you are paying interest on what you borrowed, so the more you'll pay.
So there you have it, some of the most common questions about personal loans answered. Hopefully that's provided you with a good place to start, but if you're still hungry to know more, head to our simple guide here >
Disclaimer: All information and links are correct at the time of publishing.