Parents are lying about the cost of childcare to their mortgage provider, in order to get a mortgage.
This is the finding of a new study from uSwitch, leading experts to warn that lying on a mortgage application is fraud.
For many British parents, it's the cost of childcare that most hinders their chances to get a mortgage. Affordability questions are now compulsory when applying for a mortgage.
This means that not only is your income assessed but your monthly outgoings also need to be considered to ensure you can afford the repayments. For parents, this could include the cost of childcare.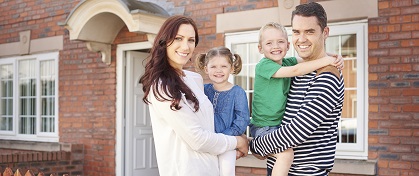 Why are parents lying?
As full-time childcare costs can reach almost £1,000 a month in some areas of the country (and that's for just one child!), the cost of childcare has a dramatic impact on a household's monthly income and, therefore, their ability to afford their mortgage repayments. Some parents who pay for two children to go nursery part-time can spend more on childcare fees than on their mortgage payment each month.
Unfortunately, due to the high nature of childcare fees, some parents are either being rejected outright or offered a lower mortgage than they applied for.
As part of the affordability checks, lenders need to assess whether the applicant can afford the mortgage if it switches to the Standard Variable Rate (SVR) after a fixed-rate mortgage has expired – known as a stress test. In cases where mortgage applications have been reduced or rejected, it is usually because the applicant wouldn't be able to afford the mortgage repayments on the SVR rate.
This is despite the SVR rate only coming in after a fixed-term mortgage deal has completed - and many choosing to switch to another mortgage product before converting to the SVR rate.
This stress test has led to an increase in parents lying to their mortgage provider about how they are financing their childcare. Some even tell their lender that relatives are going to start looking after their children in order to improve their chances of being accepted for a mortgage.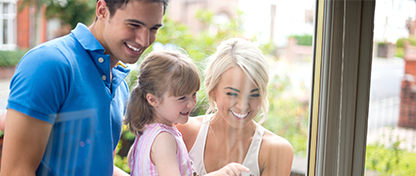 But my mortgage is fixed for five years, so my child will no longer be in childcare…
Frustratingly, some applicants are also finding that lenders are not asking the age of their child, which can have an impact. From the age of three, childcare costs fall thanks to the free childcare provided by the government – usually amounting to 15 hours over 38 weeks. And after the age of four, if the child goes to state school, there are no more childcare costs to pay.
Given this, parents may assume that a mortgage lender will only look at childcare costs for the years they have to pay for it. But this is not always the case, as some parents are finding out.
Consequences
Regardless of whether or not you agree with the affordability checks lenders have to do, lying on a mortgage application is fraud. It can lead to the lender revoking your mortgage and even demanding you repay it in full.
Obviously, this might mean you have no choice but to sell your home. It would also leave a large stain on your credit history and affect your ability to be granted a mortgage elsewhere now and in the future. It could even hinder your chances of taking out other forms of credit, such as a credit card.
Our advice? Always be truthful with your lender.
Disclaimer: We make every effort to ensure that content is correct at the time of publication. Please note that information published on this website does not constitute financial advice, and we aren't responsible for the content of any external sites.