As spring fast approaches after another wet and windy winter, many families will be thinking about making improvements to their home.
Here at Ocean loans, we've been helping people finance their dream home projects for over 20 years, and we've got a shared passion for home renovations and improvements.
So, with this in mind, we're following on from the success of our "Ocean Dream Homes" competition which took place last summer.
Last time we invited 60 bloggers and their children to build their dream homes out of an amazing set of Lego® - and the results showed us that there are some very creative and talented children out there!
Get involved
This time around we're looking for just 10 bloggers to get involved and put their children's creativity to the test!
If you have a blog and a creative child that loves Lego®, you could be exactly what we're looking for.
From fairy-tale castles and five-story mansions to cosy bungalows and treehouses out in the sticks, we can't wait to see your innovative ideas!
Simply drop us an email at: [email protected] with "Spring Dream Homes" in the subject and we'll get back to you. If we've run out of space for this one, don't despair, we'll be sure to keep you in mind for any future projects.
If you are lucky enough to be chosen, we'll send you an awesome box of Lego and a baseplate which will be yours to keep after you've taken part in our Dream Homes project.
Some inspiration…
Need a bit of inspiration? Here's a handful of the fabulous creations we received during our Lego® Dream Homes competition last year: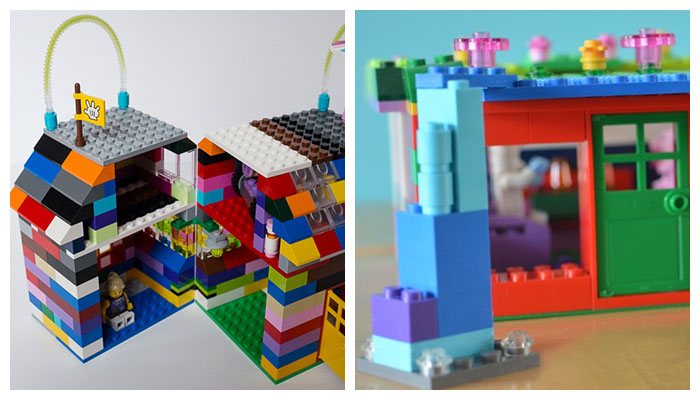 Disclaimer: All information and links are correct at the time of publishing.