Ocean Finance launched its first credit card in June 2014, with the aim of helping people with poor credit scores build or rebuild their credit ratings.
As we reflect, more than a year later, we can safely say this has been achieved, with thousands of people now having an Ocean credit card in their wallet or purse.
Many people with poor credit scores, wrongly believed they wouldn't be able to get a credit card of any kind but found that they were able to get an Ocean credit card because we are open to applications from people with less than perfect credit scores.
The Ocean credit card has a rate of 39.9% APR representative variable and comes with a credit limit of between £200 and £1,500 – depending on your personal circumstances. If you think you might need a bigger credit limit then you shouldn't be discouraged as your credit limit will be reviewed regularly and you'll be offered up to two increases a year - so if you use your card responsibly you could be offered increases in your credit limit.
To find out more about credit cards and how to apply successfully click here >
Keeping you in control
With an Ocean Credit Card, you'll be able to keep on track of your borrowing as we'll send you email alerts when you're approaching your limit and you can use the handy mobile app to keep track of how much you're spending.
If you want to try to boost your credit rating then it's important that you maintain your minimum credit card payments on time, every month. Not doing so or failing to manage your card sensibly could harm your credit rating.
It is much better to have a small limit and watch your spending than overspend and regret it later when you can't afford your credit card bill.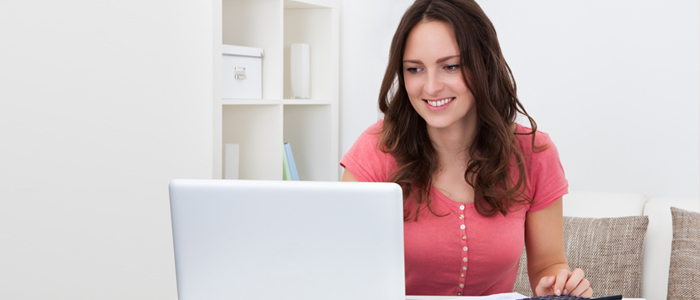 Think before you apply
Whether you're thinking of applying for an Ocean credit card or another lender's card it's important that you don't put in multiple applications for credit within a short period of time as this will reduce your chances of being accepted for a credit card. You don't want lenders to think that you're desperate for money.
We recently conducted some research* and found that around six million Britons are being excluded from everyday life because of their credit histories. Of those who had been turned down for credit in the past year, three-quarters said they have avoided applying for other products or services that which involved a credit check.
Every lender has different criteria for accepting applicants – for instance, those offering a credit card with a 0% APR representative variable may be targeting people with an excellent credit history so if you have a poor credit rating there may be little point in applying for this type of card. You would stand a much better chance of being accepted for a credit card which is aimed at those with a poor credit rating – even if it does have a higher APR.
If you would like to find out more and apply for an Ocean credit card then click here >
*OnePoll questioned a nationally representative sample of 2,000 adults aged 18 and over between 11th February and 23rd February 2015, of whom 635 were in Scotland. Figures have been extrapolated to fit ONS 2013 population projections of 50,371,000 UK adults.
Disclaimer: All information and links are correct at the time of publishing.