At Ocean, we understand how money issues can be a huge source of stress for many people.
Our ethos is 'finance made simple', and we hope to take away the stress of finding a loan. That's why we're committed to running campaigns focused on finding relaxation and simplicity in modern life.
Yesterday was World Yoga day and we felt it was the ideal opportunity to de-stress some lovely bloggers. The theme of our event was #escapewithocean – and we invited some of Manchester's top bloggers to escape the stresses and strains of modern life for a relaxing day of pampering at the Victoria Warehouse Hotel in Manchester.
The event
We started the day with a yoga class in the onsite yoga studio, run by Nikki Hambrook. We focused on relaxing our shoulders and muscles that become tight due to hunching over a computer. We then enjoyed a mini massage from qualified therapists before listening to relaxation expert Rachel from Complete Harmony talk about different de-stressing techniques.
We ended the day tucking into a delicious Thai meal courtesy of the hotel's chefs. All the bloggers who attended went away happy with a goodie bag filled to the brim with great products from Kiss the Moon, Miracle Matcha, Metcalfes, Chocolate and Love, Barrecore Alderley Edge, Raw Health, Twig and Dot, Hannah Kokoschka and Perfectly Paleo.
Thank you
A big thank you to all the wonderful bloggers who attended. We hope to bring you news of our next event very soon. If you're a blogger and would love to come along, please get in touch by emailing [email protected]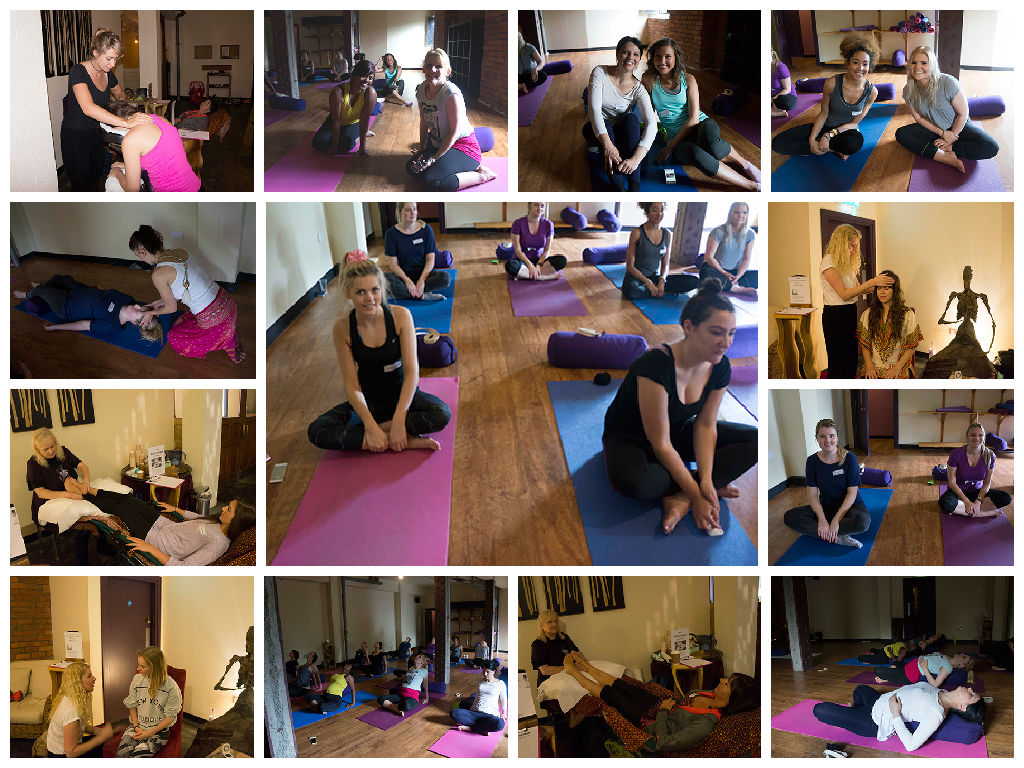 Disclaimer: All information and links are correct at the time of publishing.