Facebook has recently announced plans to launch its own digital currency called Libra, which is due to go live next year.
With Facebook's plan to launch a new digital currency, we take a look at how it all works.
What's this story about?
Social media giant Facebook has recently announced that they will introduce a digital currency called Libra. It would allow users to make payments through its apps, like Facebook Messenger and WhatsApp.
Facebook has said that making payments will be "easily and instantly as you might send a text message". They added:
"In time, we hope to offer additional services for people and businesses, such as paying bills with the push of a button, buying a cup of coffee with the scan of a code, or riding your local public transit without needing to carry cash or a metro pass."
Libra would be an independently-managed company and backed by real money, though there are still concerns about how people's money and data will be handled.
Big firms like Uber and Spotify have said they would also be likely to accept the currency in the future.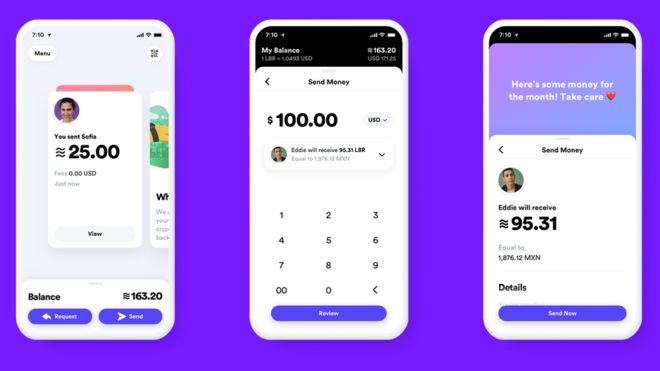 Image source: www.bbc.co.uk/news/
How does this affect you?
If you're a Facebook user, you should be able to buy and send Libra from next year. You'll then be able to store this currency in your own digital wallet called 'Calibra'.
You'll be able to send your Libra to other Facebook users through the apps. Libra will be set up so that any company will be able to accept the coin – in a similar way to how PayPal works.
If you want to convert your Libra back into pounds or another traditional currency, the Calibra wallet will make the conversion for you at the going rate. You'll then be able to transfer the money to your personal bank account.
Our key tips
As with any online banking, it's worth keeping your wits about you. Take a look at our top tips to keep your money safe:
Never share your password – whether it's your Facebook password or for your regular online banking, don't disclose it to anyone. If you do, be sure to change it
Pick an unusual password – use random a combination of letters, numbers and special characters. Or, use a site like LastPass which automatically generates different passwords for you
Don't bank online with public Wi-Fi – this could make you vulnerable to scams
Disclaimer: All information and links are correct at the time of publishing.